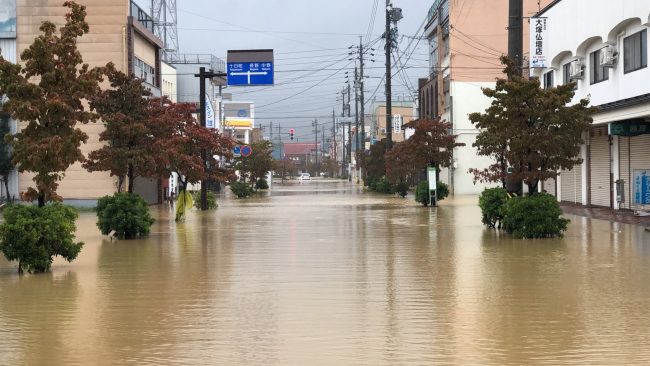 Typhoon update Nozawa Onsen Nagano Japan
The Power of Mother Nature
Things are returning to normal in Nozawa, there was some flooding in the basements of some houses and lodges but we were pretty lucky.
Due to Nozawa's elevation most of the water ran down the hills into the valley. Sadly the residents of Iiyama and Nagano were not so lucky and there has been some serious flooding there from the banks of the Chikuma River breaking. Looking at this video from Nishiotaki Dam just below Nozawa Onsen on Sunday it is humbling to see the power of the water flowing down the river.
Typhoon Hagibis Nozawa Onsen Japan
Still drizzly in Nozawa today but forecast is for Sunshine the next few days which will hopefully dry everything out
Rescue and clean up operations continue down in the Valley with thousands of people getting involved. It will take some time but everyone is working hard on it and as the water subsides we hope that progress will be made easier. Our thoughts with all those people affected.
Transport to and from Nozawa
On the Public Transport front the Bullet train is running as far as Nagano from Tokyo but from there to Iiyama is still not operational.
The Nozawa Onsen Liner is also up and running again from today but as Iiyama is still affected the following is the best way to travel to and from Nozawa at the moment
Nagano to Shinshu Nakano Station about 1 hour on the Nagano Dentetsu Train
Shinshu Nakano to Kijima Terminal about 30 Minutes on the Nagaden Bus
Change bus there then 20 minutes to Nozawa Onsen it arrives and departs at Asahiya Ryokan
It is a Cream and Red colour bus and here is the timetable https://www.nagadenbus.co.jp/local/diagram/timetbl_pdf.php…
The good news is have heard reports they should have the Shinkansen back up and running soon and will definitely be all fine by Winter time for anyone coming skiing.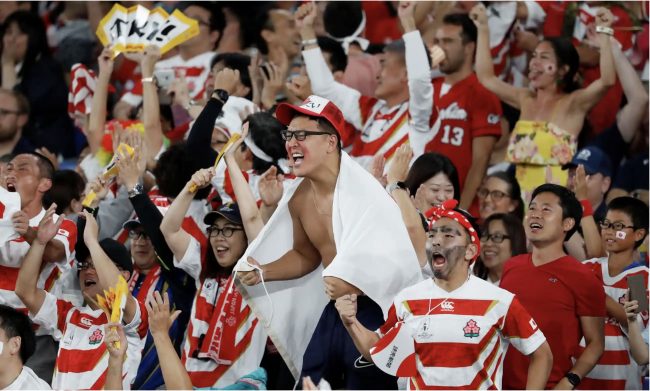 Typhoon update Nozawa Onsen Nagano Japan – RWC
After all the sad news coming out of Japan yesterday in the wake of the destruction from Typhoon Hagibis a ray of sunshine for Japan with the Rugby team winning against Scotland 28-21 last night.
There was talk of not playing the game in light of the destruction and suffering that was going on around all of Japan. But the Japanese people wanted to show they could not only run it but also win it and restore some hope to the nation.
Japan is now undefeated in this Rugby World Cup and it will be the first time an Asian nation will make it to the Quater Finals of the event. They will face off against South Africa now, they have beaten them before can they do it again? Let's hope so and more importantly thoughts and strength to all those suffering from the damage and loss of the Typhoon.
https://www.theguardian.com/sport/blog/2019/oct/13/japan-typhoon-rugby-world-cup?fbclid=IwAR0FpFVvNwGpoaiUMbDR7fy5njY_cdQGxvuAc7xFZlL4No0IEXd44YFLU_Y
We will keep you posted as more news becomes available and thank you to everyone for your concern. Arigatou Gozaimashita. Thanks Todd san for the video