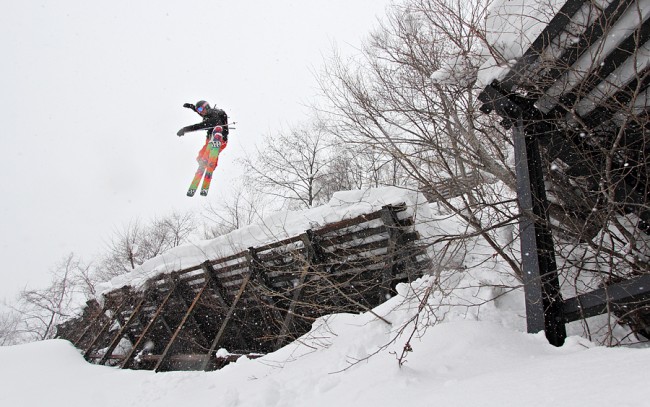 Base up top: 350cm Temp Top; -15 Degrees
Base at bottom: 190cm
New Snow since close: 10cm
A bit of a surprise bluebird day here in Nozawa Onsen. Combined with 10cm of overnight falls across the resort and small weekday crowds it should be an excellent day for skiing and boarding. We do expect snow showers to move across the region once again anytime soon so make the most of the conditions whilst they last.
Very cold overnight temperatures mean the snow will be to notch when it comes to quality and the groomed runs will be fast early.
Yesterday was a nice day on the hill. We saw light snow flurries continue all day. Up top early saw the prime conditions before becoming tracked out. The lower half of the mountain was dust on crust skiing with an icy base so the top half was definitely the place to be.
Tomorrow we should see snow showers continue. In fact, consistent snow showers and cold temperatures are set to continue until Monday next week based on the current forecast. Snowfall amounts have been downgraded somewhat overnight. We now expect persistent light to moderate falls with no heavy spikes in precipitation rates expected across the forecast period.