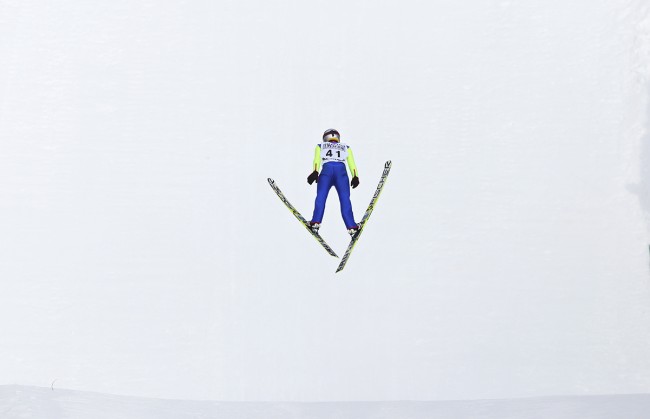 Base up top: 240 cm    Temp Top; +2 Degrees
Base at bottom; 115 cm
New Snow since close: 0 cm
Weather; Mostly sunny
We have a fine and mostly sunny morning in Nozawa Onsen. There is some low lying fog in the valley which will make a nice view from the top early. Temperatures are still quite warm with an inversion layer but the snow has held up very well during this recent warm spell with minimal loss of coverage.
Early on the lower groomers will be firm and fast before softening later today. Positive temperatures in the top half of the mountain mean the snow will slushy from the outset. Off piste will be lacklustre at best until we get some fresh snow, expected overnight.
Finally, this warm period will come to an end with a strong and prolonged series of fronts moving in from the NW. Tomorrow will be excellent, but Wednesday will be even better with very cold temperatures and a decent top up of snow. Around 30cm is expected before this time, probably more. Snowfalls will continue until Friday, which will be clear. On Saturday additional snowfalls are forecast. This is subject of revisions over the coming week.