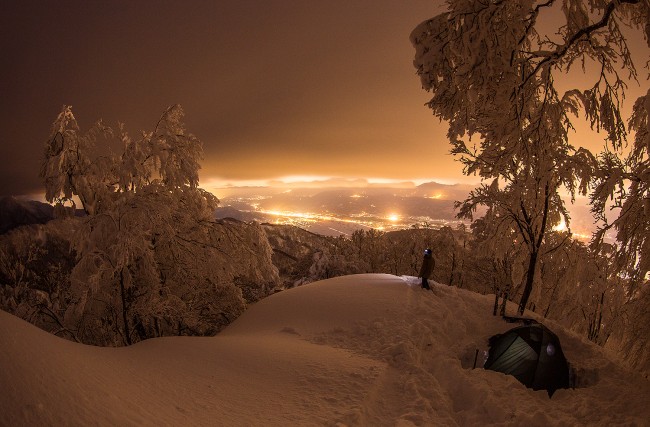 Base up top: 340 cm    Temp Top; 0 Degrees
Base at bottom; 210 cm
New Snow since close: 0 cm
Weather; Overcast
Nozawa Onsen, welcome to the snowiest resort in the world. With the deepest base of any ski resort in the worldwide at this time, Nozawa Onsen has taken the top spot for the second occasion this season, surpassing the usual frontrunners in Hokkaido and the US. It goes without saying, the base depth and snowfall amounts so far this season have simply been remarkable, already running above the average peak depth.
In other news today the much anticipated fire festival is a go for tonight. The village has really swelled with Japanese and foreign tourists in the past few days and is ripe with anticipation for internationally renowned event. Well worth a look during the day, the main event kicks off around 7pm with the tower usually alight at some point between 10 and 11pm. Please be respectful of this culturally significant event as we have had a number of occasions in previous years where drunk Australian yahoos have created a bad name for themselves about town.
A quick look at the forecast reveals some exciting detail. After a warmer day today, the freezing level is set to take a dive to around 500m in combination with fresh snowfalls expected tonight. Partly cloudy tomorrow, temperatures will drop further to very cold, with moderate snows and wind for Saturday. Isolated snow showers look like they will continue on Sunday into the new week. Accumulation will continue in the deepest resort in the world.