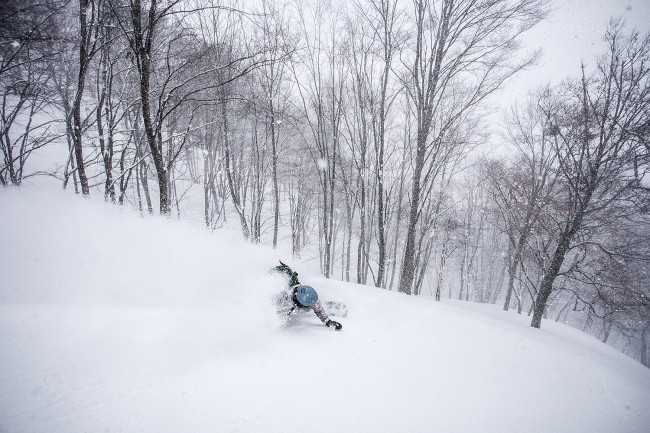 Base up top: 440 cm    Temp Top; -7 Degrees
Base at bottom; 195 cm
New Snow since close: 30 cm
Weather; Snow
30 cm of spring powder, tick. No one of the mountain, tick. The fact that today will be epic, guaranteed. Heavy but isolated snow showers have continued overnight adding no less than 20 cm of the fresh good stuff down in the village and a windblown 30 cm towards the summit of Nozawa Onsen. Break out the fat skis and powder boards once more its clear that spring just isn't quite here..
Yesterday we had some sketchy conditions earlier in the day with a prominent uneven ice layer making itself known to those passing overhead. However as more fresh snow, that fell most of yesterday, accumulated this ice subsequently became further buried at the expense of overall stability. Common sense needs to prevail today, beware!
Assessing the forecast we can see that snow will fall all day today, becoming isolated with potential breaks of sunshine later. A perfect bluebird in combination with cool temperatures are expected tomorrow with a clear warm day following on Friday. From here on temperatures should stabilise at a warm but not hot level, around 2000m freezing level, until Monday. Sunshine is on the cards for this time period, expect some more good spring skiing.