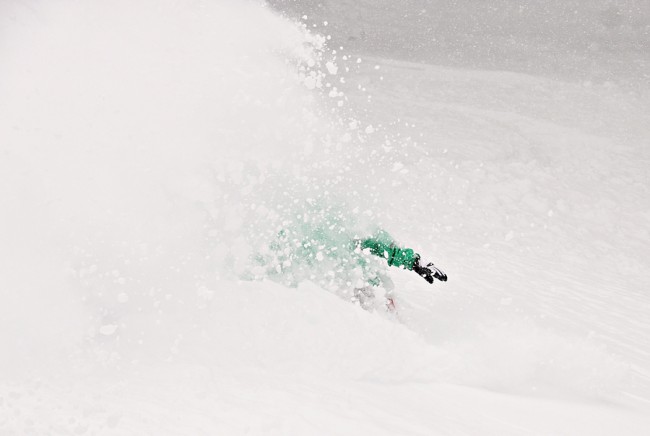 Base up top: 410cm Temp Top; -9 Degrees
Base at bottom: 215cm
New Snow since close: 30cm
There is moderate snow falling in the village here at Nozawa Onsen this morning. It remained clear for most of last night and everyone subsequently went to bed not expecting too much in the morning. However, in typical Japan style we have been surprised with a 30cm overnight fall.
Skiing and boarding across the resort today will be good with cold temperatures. Visibility will be a bit limited, especially up high and there are strong winds about the peaks. Head for the trees to seek out improved definition as the light is very flat. Weekend crowds will track out most obvious areas fast so best get up there early.
Yesterday was yet another great day on the mountain. The Nozawa Onsen snow festival is on this weekend so whilst it is more crowded than usual if you skied the lower areas first up, then moved high, lift lines were easy to avoid.
We saw mixed conditions yesterday. The perfect magic foot of powder brought excellent skiing early, especially with clearing partly cloudy skies offering good visibility. After some sun we saw a couple more light snow showers in the afternoon before clearing once more.
We should see snow showers continue the remainder of today and we even expect light snows tomorrow morning. On Tuesday we still expect a beautiful clear day. Looking further ahead we should see mixed conditions with even a few warmer days, but who could complain considering the consistent excellent conditions we've had lately.