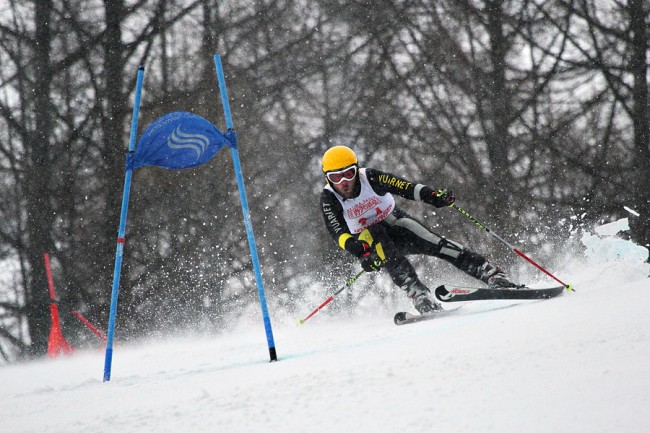 Base up top: 340cm        Temp Top; -15 Degrees
Base at bottom: 165cm
New Snow since close: 10-30cm
Winter has returned to Nozawa Onsen with a healthy overnight top up recorded. At the moment we have light to moderate flakes falling, very cold temperatures and windy conditions on the higher slopes.
Today will be a good day for skiing and boarding with 30cm of dry windblown powder recorded at Uenotaira, 10cm at Yamabiko. The forecast suggests the sun will make an appearance this afternoon and if this is correct conditions will be superb. Head for the tree runs to seek shelter from the wind and improved visibility before the sun comes out.
Yesterday turned out to be a pretty good day. About 11am the brief light rain showers turned to snow and it continued to fall as light snow showers for the rest of the day. With the sudden freeze after days of wet snow many places had an icy base but this will have improved today with the fresh snow falls.
Looking at the forecast ahead we should see a clear spring day tomorrow before another cold front moves across the region on Wednesday night. Predicted snowfall intensities for this system have been downgraded overnight, but we still expect moderate to heavy falls for about a 12 hour period into Thursday morning. Following this frontal system a string of clear cool days are expected.