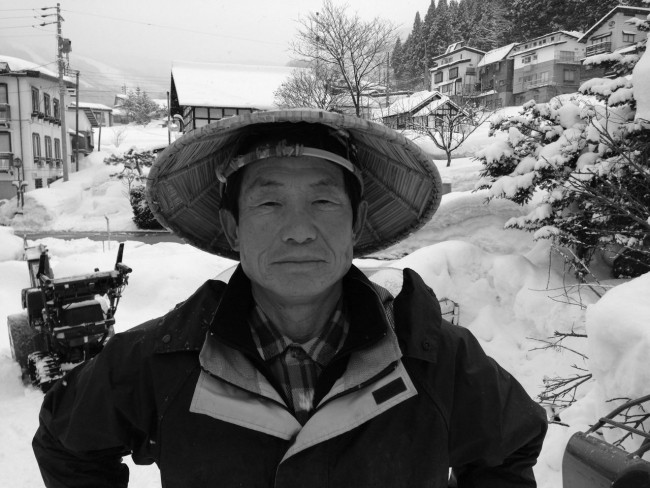 We had a lot of great staff last season in Nozawa and would like to say a big thank you to all of them. Think we need to make a special mention of our rookie of the year Nashimoto san. He joined our team at the spritely age of 70 and was a real asset to the team. In a season full of huge snow dumps he could shovel snow better than guys well less than half his age!
We have been friends with Nashimoto san for 25 years now, when he was my old boss at the Nozawa Ski Patrol. He worked for the ski patrol for 38 years, a few of the later ones on a snowboard! He was asked to retire at the age of 65 from Patrol and then worked a further 5 years at the Resort Information Office. He was the voice you hear on the PA as you ski down Uenotaira.
At the age of 70 he had to retire from there and we were lucky enough to pick him up. After over 50 years of riding the resort he knows it better than most and we are proud to have him in the team at Nozawa Holidays. He knows how skis and boards work so you will often see him helping out at Nozawa Central Rentals or at Villa Nozawa, make sure you give him a big "Konnichiwa" and feel free to ask him about anything to do with Nozawa he may even let you in on a few secrets!
We are currently looking for more members to join our team for next season so if you think you have what it takes please send us an email with Resume, Photo and why you would like to work with us in Nozawa Onsen to team@nozawaholidays.com