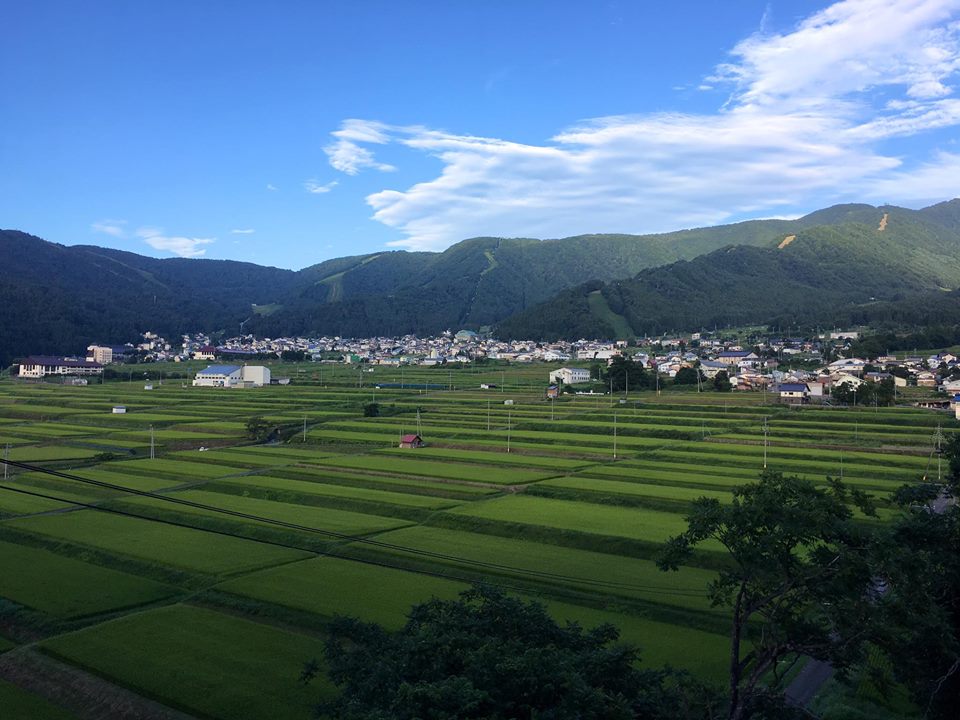 Nozawa makes for a great Writers or Artists Retreat
With Autumn officially underway in Japan we are coming into some of our best months of the year. The weather is cooling but not cold yet, basically perfect, the textures, colours and aromas of the forest and surrounds are beautiful and it is very peaceful in the village.
At this time of year with Summer finished and a few months until winter, there are very few visitors in town. I went for dinner last night to Kaze no iie Italian restaurant that you can barely get a seat in winter, I was the only one there and sat there for over an hour and just one other couple came!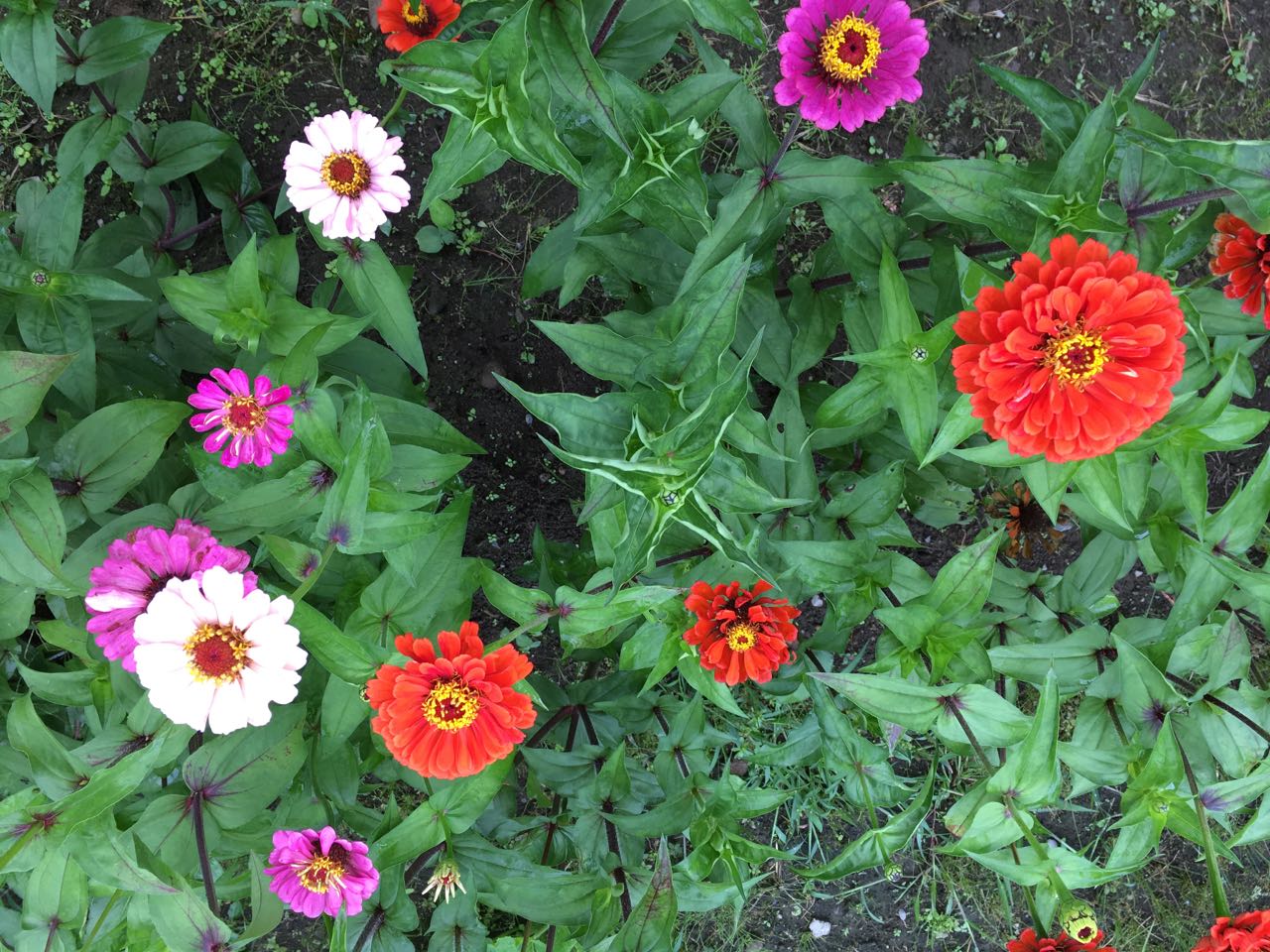 There is an abundance of delicious fresh produce at this time of year, as the local farmers get busy harvesting their crops before winter. You can find almost any vegetable you crave for fresh off the trees in Nozawa this time of year. All the fresh mountain water and volcanic soil make for the perfect growing environment.
All this peace and quiet with the tranquil sights and sounds make for a perfect escape to write a book, finish a thesis, paint a master piece or just work on your innerself while soaking in an Onsen, meandering around the temples or hiking the forests.
Over the years we have had many guests from various countries and walks of life come up and do just that.
Another bonus of coming in the quiet time is it is cheap to stay. You can get a house in the woods or a trendy apartment in town for as little as 10,000 Yen or $100 a night, if split that amongst a few of you it is great value.
Here are a few great options for accommodation at this time.
Nozawa House
https://www.nozawaholidays.com/properties/nozawa-house/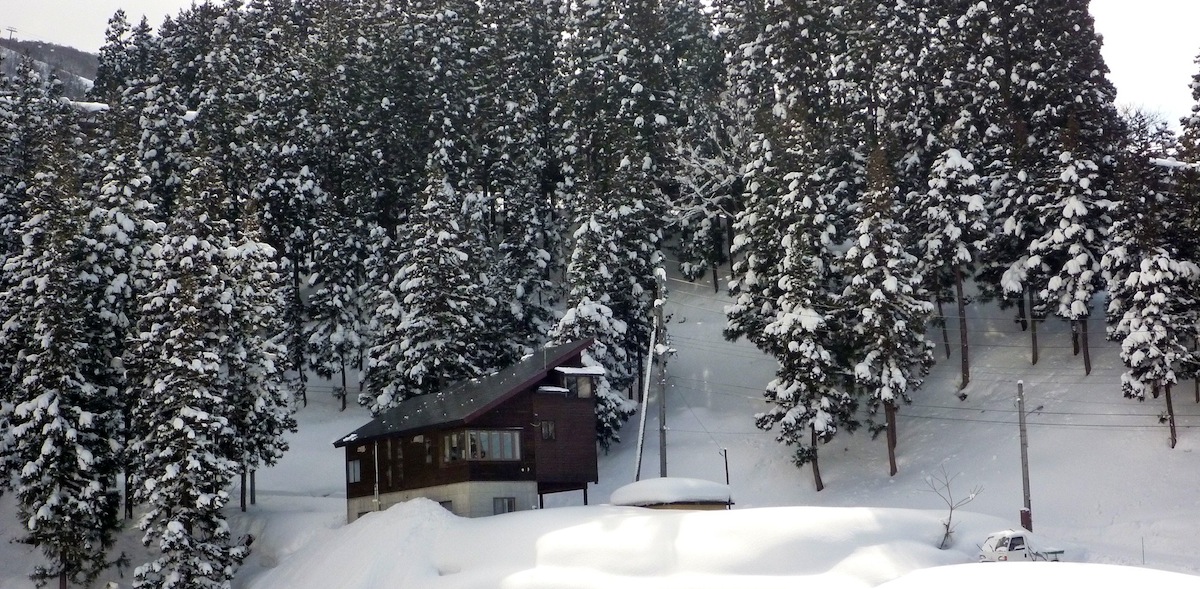 It is one of the most popular for a retreat and tree change. Set high up in the village it is the last house before the forest trail, surrounded by trees and a babbling creek with amazing views across the valley. It is nornally 15,000 Yen a night at this time but if stay for a month can do for just 250,000 Yen so less than 10,000 Yen a night!
Writers Artists Retreat Nozawa Onsen Japan – Places to stay
Nozawa Central Apartments
https://www.nozawaholidays.com/properties/nozawa-central-apartments-301/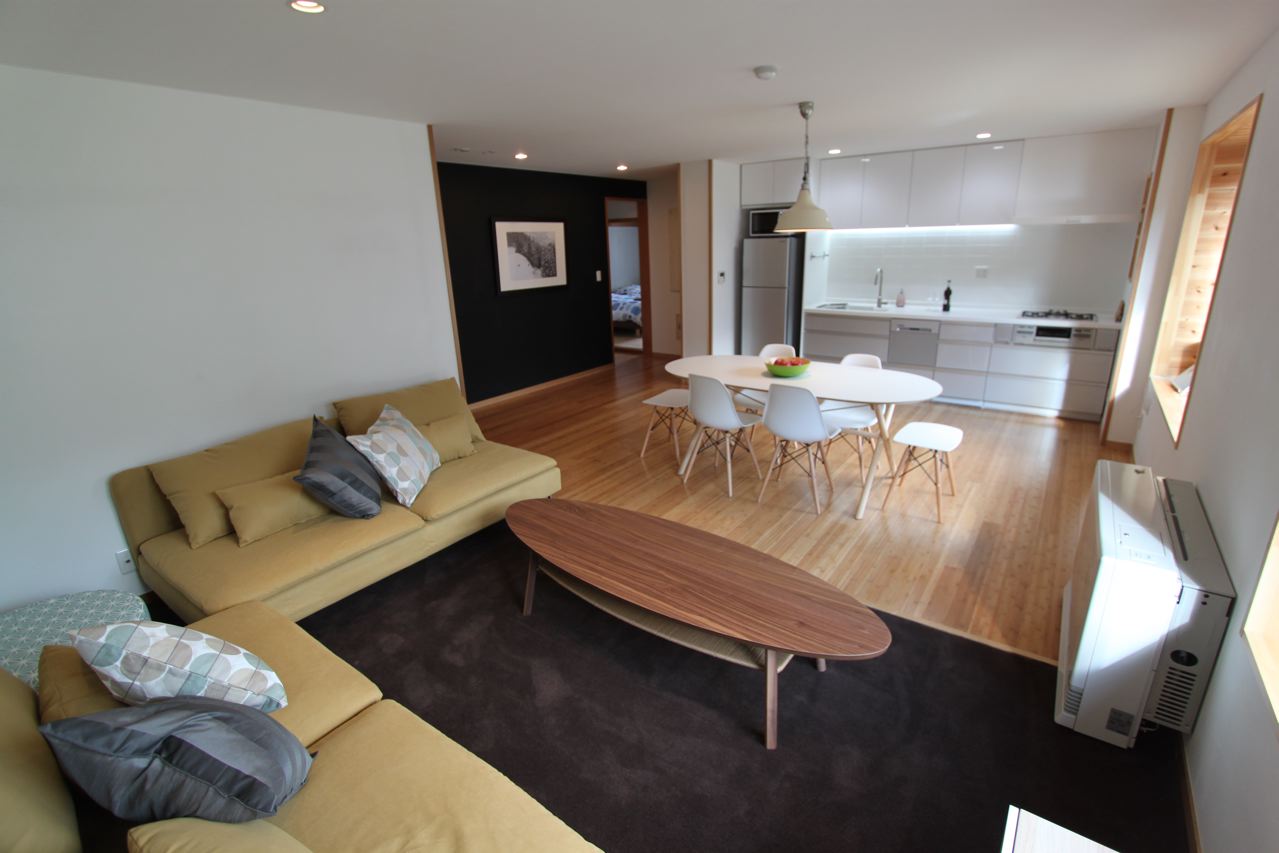 Right near the post office and the heart of town but still very quiet and great views across the mountains and forests. Easy stroll to the Cafes, Restaurants and shops but still quiet to gather your thoughts and totally relax. Just newly renovated two years ago they are modern and very comfortable. The 2 bedroom is just 12,000 Yen a night and negotiable for longer stays too
Kaiya Nozawa Mountain Lodge
https://www.nozawaholidays.com/properties/kaiya/
Based at the foot of the resort just out the door and you are amongst the fields that lead up to the mountain. Traditional Japanese style Tatami rooms and Warming Fire place make for a great retreat from the daily grind and you can share the space with like minded people. We have a Yoga Retreat on here for the whole month of October so a perefct opportunity to discover Nozawa, Japan and you.
From just 3500 Yen per person per night share room to stay  and up from there but great value and location
Lots of terrific options there for you to make a move to the country for a day, a week or a month and unwind in style. Nozawa is the perfect mountain village retreat and we look forward to welcoming you soon. Please just drop us a mail if any questions or like to book to stay@nozawaholidays.com