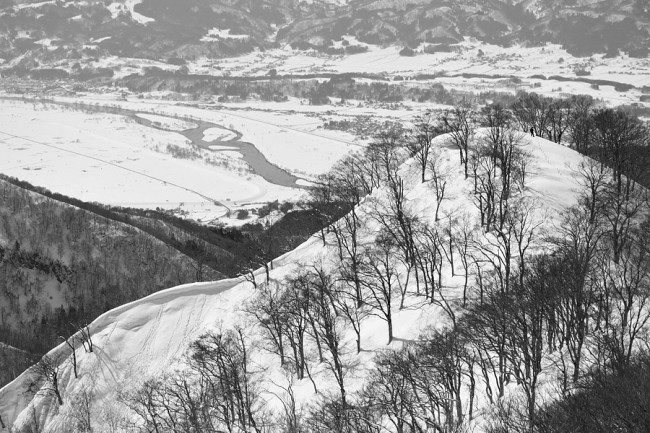 Base up top: 325cm        Temp Top; -1 Degrees
Base at bottom: 150cm
New Snow since close: 0cm
It's another visually spectacular morning here in Nozawa Onsen. No new snow to report of but there is a clear blue sky with not a cloud to be seen combined with very light winds.
Visibility is excellent with many distant alpine peaks clear. Crowd levels are minuscule and we have some nice spring snow; firm and fast in the morning grading to slushy by late morning. Snow near Yamabiko will remain dry and fast all day with a freezing level of around 1200 meters in the shade.
Yesterday was one of the best days we've had in a while with the decent fresh powder on offer and light snow showers continuing all day. With the extremely low crowds there was no rush at all to score fresh tracks even in the well known areas, such as the Yamabiko trees. Depth was manageable for inexperienced powder hounds yet there were quite a few deeper stashes amongst the trees. Stability was very low in steeper areas so avalanche caution was required.
Looking at the forecast ahead, tomorrow morning should be clear before light snow showers move through during afternoon and night. Sunday should see the beginning of warming trend with the distinct possibility of moderate rainfalls on Monday, as much as I hate to say it. The next possibility for snow below the peak is on Thursday of next week.