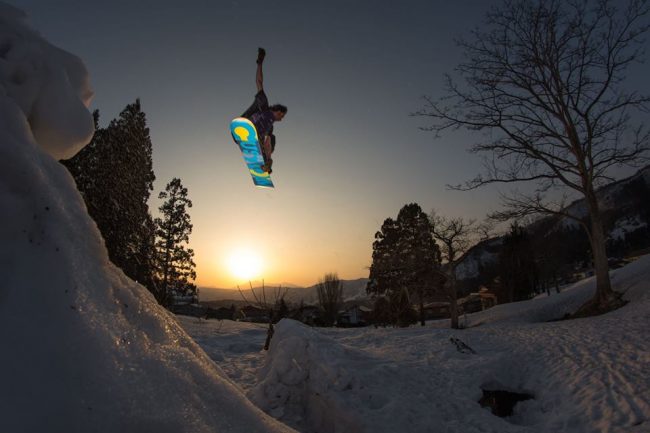 Another Magic March day in Nozawa Onsen
Thursday 15th of March 2018
Temp at Top: 7℃
Weather: Partly cloudy
Base at top: 265cm
Base at Uenotara station: 190cm
New snow since close: 0 cm
It's another warm Magic March day here in Nozawa Onsen and a great day to be out and about and up on the mountain. The temperature is forecast to max out at around 7 degrees which means great conditions for those heading up skiing or boarding today.
Yesterday followed the trend of the past week with everyone enjoying sunshine on the slopes. Magic March continues to provide fantastic Spring Skiing. That trend looks set to continue for the most part, however, there could be a few surprises and variations in the days and weeks ahead.
There is a little bit of cloud around today which might be a sign of a change in weather conditions. Present forecasts show temperatures dropping tonight and in to tomorrow. The freezing level looks set to reach the bottom lifts which could mean good things to come for those hoping for a little bit of fresh snow tomorrow.
Beyond that, the further forecast shows a fair few beautiful days of sunshine, punctuated with by the odd dip in temperature which could bring a light dusting of snow here and there. The beauty of Magic March looks set to keep offering awesome Spring conditions with very few people on the slopes, there's nowhere else we'd rather be!
Many will tell you that Spring is the best time to be on the mountain and we're inclined to agree.
Magic March in Nozawa Onsen