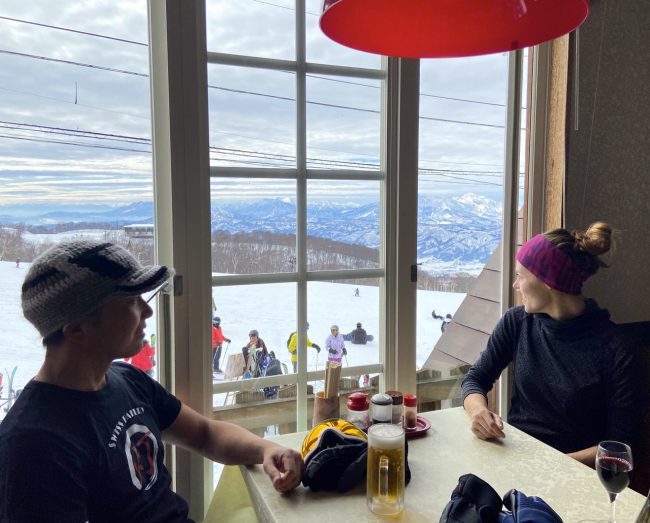 Happy Valentines Day Nozawa
Nozawa Snow report 14th of February 2020
Looking like another sunny spring like day in Nozawa today to celebrate Valentines day. Will be a good day for a long romantic lunch on the slopes soaking in the views and the sun. The resort is putting on Free Chocolate Fondue and drinks from 10;30am at Hikage slope I am pretty sure, so drop in and get your Valentines treat.
An interesting fact for you on Valentines day in Japan traditionally the girls give the guys chocolates, not the other way around. They also give them not just to guys they are interested in but also to friends. Then on "White Day" March the 14th the guys return the favour and give chocolates back.
The stats for the slopes today in Nozawa
Happy Valentines Day Nozawa
Temperature up top: 2 degrees
New snow since close: 0 cm
Base at top: 215 cm
Snow conditions: Spring like
Weather: Sunshine early clouds expected later
Yesterday was a real Spring Day in Nozawa and we went from Siberia to Sahara in a day. It was still fun up there and the views were beautiful but the snow unfortunately got that spring sticky feeling. It sometimes happens when we have that dramatic shift in temperature from cold with lots of snow to spring warmth.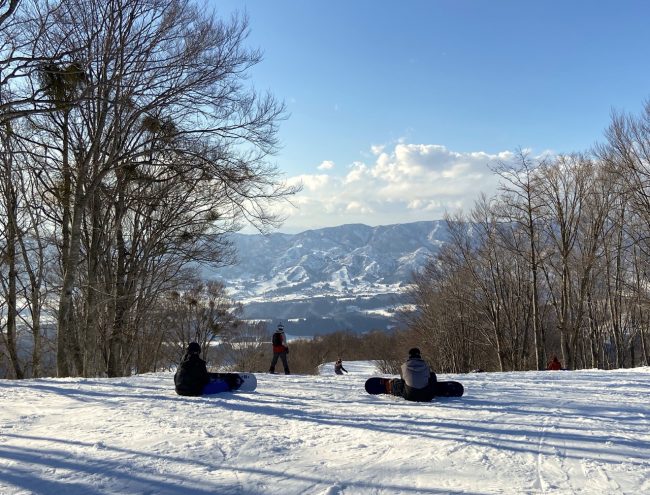 It was better in the early morning and afternoon when cooled down and also in the shade but in some spots was slow going. Guessing it will be a bit the same today but the afternoon should be better with a cool change and cloud cover coming in.
The good news is we avoided any real rain and instead got lots of sunshine. Looking ahead and we have more warm weather the next few days before the next snow expected on Monday. Temps should drop back down and the northerly winds prevail.
Have a great day on the slopes and remember to drop in and get some free goodies from the resort. If miss out grab a Tasty Chocolate Brownie from the guys at Mt Dock Gondola Cafe below Nagasaka Gondola they are the bomb.