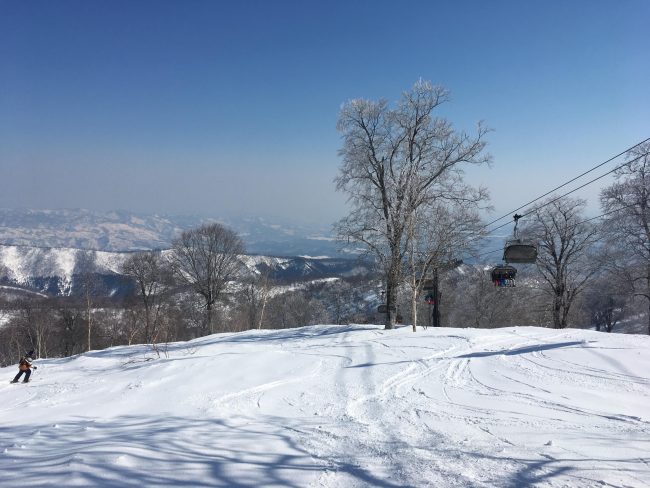 Nozawa Onsen Snow Report, 3rd of March 2019
The first thing we should probably consider doing is not getting too excited upon looking at the forecast for the coming week. Having said that, we've had a bit of a dry spell and it's hard not to. As we have said many times before, the forecasters tend to over deliver. Ten centimetres often eventuates as twenty. So looking at the forecast, particularly on Monday night and throughout Thursday, it does look promising.
However, with all things Mother Nature does, it may change before the time comes. We'll have to just wait and see but for now, it certainly gives us hope of a spring dump! Spring skiing is favoured by many people (with or without huge dumps) for a few reasons. It's a little warmer, of course, which often lends itself to families given it saves frozen extremities. But it's also a great time for couples, singles or anyone after discounts on lift tickets and accommodation. That's not to mention that there are far fewer people around as the season goes on. There's every chance you'll find a run to yourself while skiing mid-week.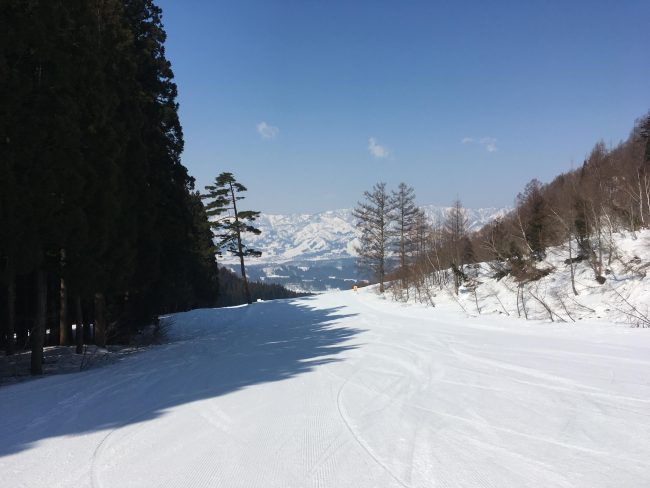 What's the official word from the top of the mountain for today?
At 7:15 am;
Temp at the top; -3C
New snow since close;  2cm
Base at the top; 260cm
Weather; partly cloudy
Perhaps more relevant with the dropping temperatures in the coming week, don't forget the drawcard that's been bringing people to this village for centuries; the onsens! First time visitors to Japan may have never come across the concept of an onsen. We all have our first experience at some point. If it seems a little intimidating or confusing then fear not! Check out our "How to Onsen" video which will explain absolutley everything you need to know to onsen like a local.