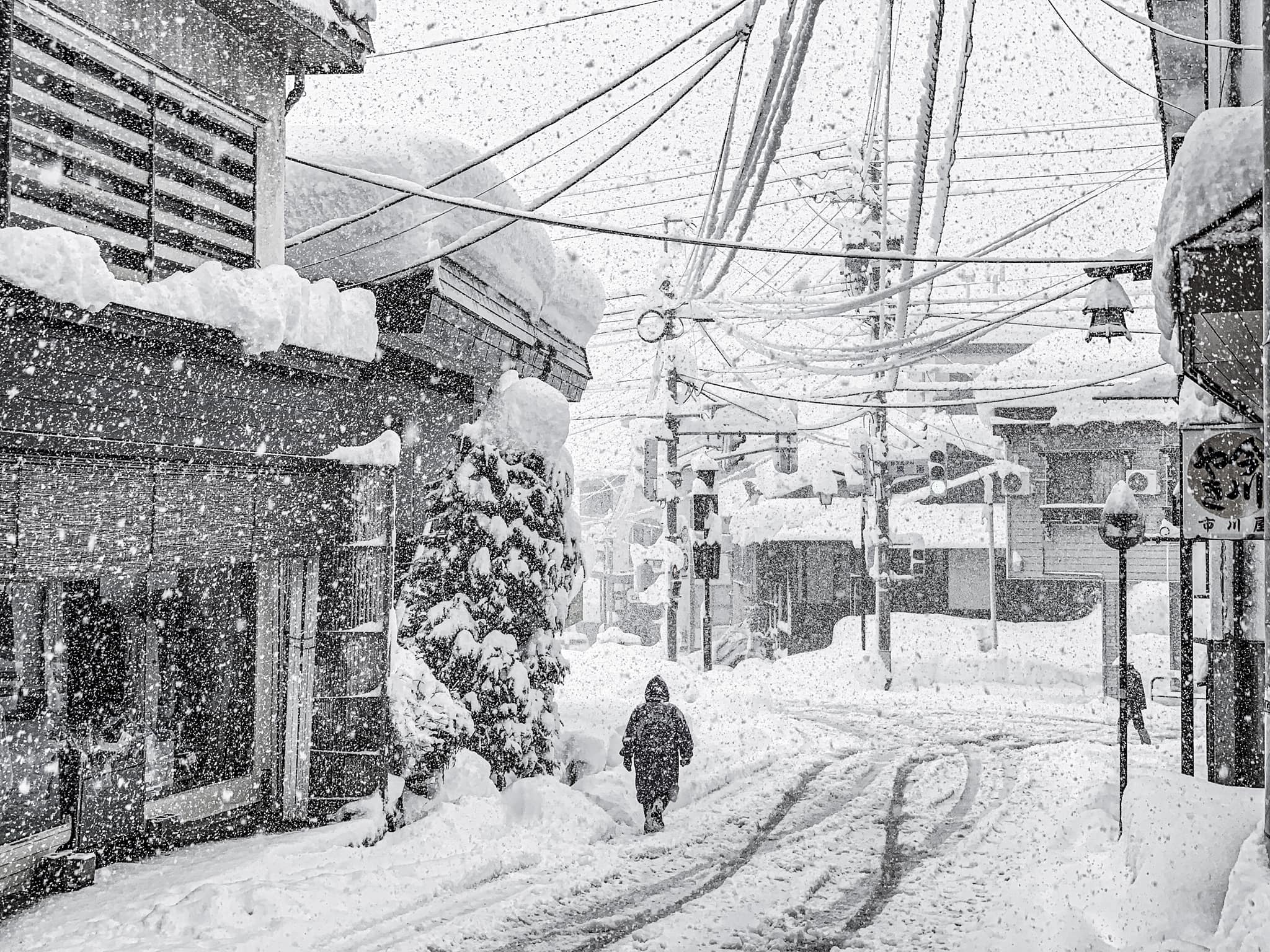 Nozawa Onsen Snow Report December
Nozawa a Village in a battle with Mother Nature. 
Nozawa Onsen Snow Report 20th December 2020 
The snow is absolutely beautiful to watch fall and to ride it is amazing at the moment. Just wish there was not so much of it at once!  Another  " Magic Foot " plus overnight and the base up top has hit 220cm this morning. Feels like even more, it is pretty deep and light with the cold temps. This is real winter real early this year. 
Temp at the top; -7 degrees
New snow since close; 40cm 
Base at the top; 220 cm
Snow conditions; Fresh Deep Powder
Weather; Snowing moderately. 
Most of the Resort is now open  except for Skyline and the runs off that, Karasawa, Kandahar and the home trail. Imagine the first run down Grand Prix when that opens up! 
Check out info on all the Ski Runs in Nozawa here; https://www.nozawaholidays.com/ski-resort/course-information/
Nozawa Onsen Snow Report December
It is a white out up the top today so be real careful of the trees if riding up there. The Nagasaka Gondola is still down due to the heavy snow conditions but can get to the top and access everything from the good old trusty Hikage Gondola. 
The good news is we are excepting sunshine the next few days, a funny thing for a ski resort to wish for but everyone could use a break from the snowy onslaught. For the powder lovers not to worry as some more dumps expected from next weekend. December to remember continues in Nozawa Onsen. 
Stay safe and look forward to some sunshine! 
Amazing Photo by the talented local Shogo Kawano https://www.facebook.com/shogo.kawano.7
Arigatou Gozaimasu