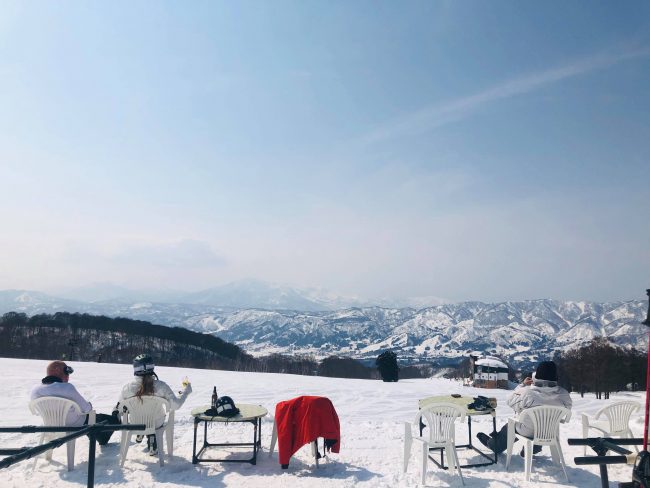 Nozawa Onsen Spring Snow Report, 27th of March 2019
With more Nozawa Onsen spring snow forecast, things are looking good for the remainder of spring skiing. We may find that temperatures are slightly warm for snow at village level. However, the top of the mountain is the place to be. Up there is where snow is predicted to fall on each and every day of the coming week. It started last night with 4 centimetres a taste of what's to come. The coldest of those days currently look like being tomorrow and Monday the 1st of April.
Considering the above provides us with a bit of a tip. If you're in the village, wake up and see rain, don't stress. Head straight to the top of the mountain. We often see conditions like this during spring. As long as there's snow on top of the mountain, we're pretty happy. As mentioned, there may be a day or two where the temperatures drop enough to see some snow in the village too. Either way, that's pretty good for this time of the year.
A lot of other resorts have closed for the season or will close this week. It tends to surprise a lot of people that we stay open right up until the end of Golden Week in early May. And this year's Golden Week is extra special so there's a doubly good reason to be in Nozawa Onsen. There's also discounts to be had on accommodation and lift tickets!
So, with snow to come from tonight, what's the official word from the top of the mountain this morning?
At 10:04 am;
Temp at the top; 4C
New snow since close;  4cm
Base at the top; 270cm
Weather; sunny