Nozawa Onsen Spring Snow Report, 4th of April 2019
What an April we've witnessed, so far! The first three days of spring's second month looked and felt exactly like winter. Some even said there was "too much snow". Yesterday was pretty epic, however, today gives us a chance to enjoy the view as well as all the untouched pockets of powder.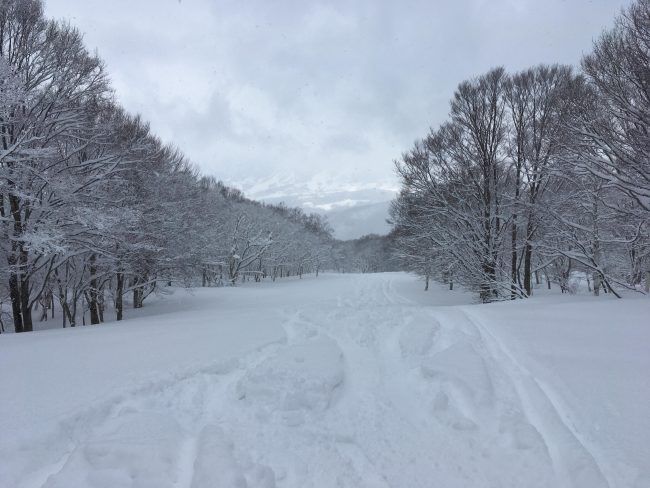 The forecast for the next three days shows sunshine across the board. That's with the slight exception of Friday night which may bring a dusting. The temperatures should be just a little higher than they have been making for some great spring skiing. We are now looking at a very respectable base up top to get us right through until Golden Week in the first week of May. That's a month of Nozawa Onsen spring skiing to go before we're done!
After everything that has gone down over the past few days, what's the official word from the top of the mountain this morning?
At 7:12 am;
Temp at the top; -6C
New snow since close;  0cm
Base at the top; 335cm
Weather; sunny
So no new snow overnight but we're okay with that. It's time for sunshine and glorious spring mountain views. There's no better place to be, ladies and gents! Well, for a little while. There looks to be even more snow on the forecast. At this point, Sunday evening through Tuesday morning, looks set to top that base up even further. It's difficult to know just how much we'll get but if recent trends continue with under-promising and over-delviering, we'll be keeping the snow shovels handy!