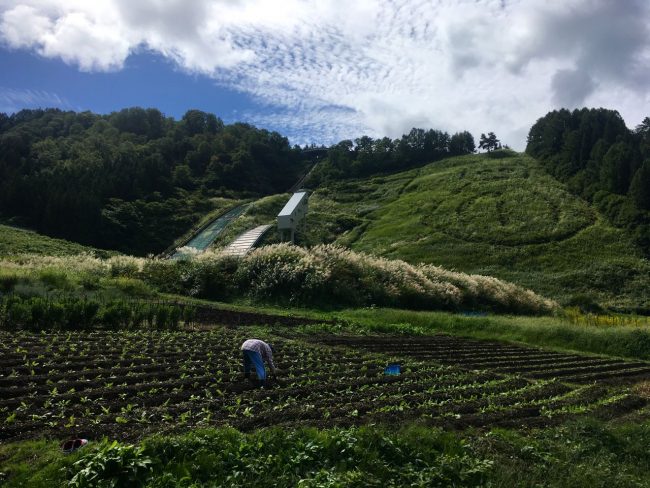 Already Autumn Nozawa Onsen Japan
It is Cooling down in Nozawa!
After what was one of the hottest Summers we have experienced for a while in Japan the warm spell has been broken and there is a cool change in the air. Even found myself reaching for a jumper last night, has been a while since needed one of them.
There were plenty of 30 degrees plus days over the summer in town and other parts of Japan were even hotter. Many people from Tokyo came and ventured up to Yamabiko on the Gondola where temps were about 10 degrees cooler on top.  The pools, rivers and lakes were popular and the mountain streams had a peaceful cooling affect.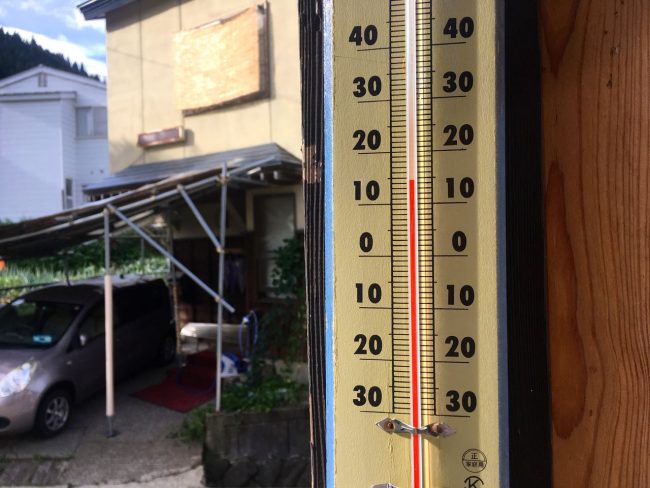 Japan loves to follow its seasons and most outdoor pools across the country close at the end of August even if it is still boiling hot as was this year. They know Mother Nature in Japan, like the trains is always on time. Sure enough we are now snuggling up under the blankets at night. My thermometer was down to the teens this morning and has been a while since have seen that. Looks like by the end of the week we could be in for single figures up top!
Already Autumn Nozawa Onsen Japan – Winter is coming
So what does all this mean for the coming winter? Does anyone really know? Forecasting weather this far out is a hard game but I always look to the local farmers for an educated guess.
The word on the rice paddy is we may be in for a big winter ahead. The reasons they are giving are as follows;
We had a very hot summer which is often followed by a cold winter
We did not get much rain at all this summer so are due for lots of precipitation
March was light on for snow last season so we are due a big March
Hokkaido had early first snow fall so we may too
My old favourite the bugs are building their nests up higher in the trees and they are in tune with Mother Nature
Anyway it is all a bit of hearsay until closer the time, the JMA weather agency in Japan will put out their long range forecast soon so will fill you in but that is also not always 100% on the money.
We very rarely have a bad season here, even the worst in 80 years we got to 235cm base!
What ever the weather brings if you haven't booked you are going to miss out and that's no fun when all your friends are here and sending you updates on their Adventures in Nozawa.
Here is a link to look and book; Book your Nozawa Onsen Holiday here!
Right now in Nozawa is the perfect climate with nice days and cool nights. Autumn is one of the best times of year and just gets better as the leaves start to change into a myriad of colours. We look forward to welcoming you soon in Autumn or when the snow starts to fall…