Bear Nozawa Onsen Japan
There's a Bear or two out there in Nozawa
This cute little Black Bear was spotted on the home trail between Hikage Gondola and Nagasaki Gondola just a few days ago. My kids have renamed it the "Bear Run". 
Bare in mind it is rare to see a bear under a chair without a care in Nozawa. You may see them anywhere but don't approach if you dare. Keep your distance and just stare and be aware.  
Bear Nozawa Onsen Japan
If you cannot bare to miss out on visiting Nozawa soon jump on the site to book www.nozawaholidays.com. For all our Queensland guests looks like Jetstar has just started flights from Brisbane and doing some good deals. One regular guest just got return flights for less than $600 yesterday. Good news on the Brisbane flights but unfortunately at the cost of the Gold Coast flights which it will be replacing. Come and check out the nature in Nozawa anytime of year.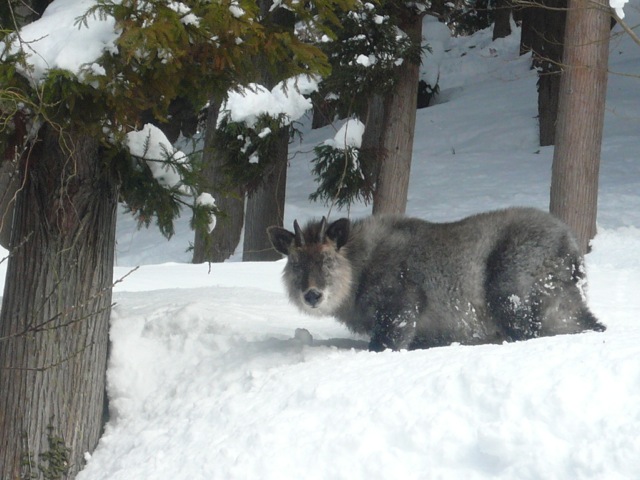 Bears are pretty shy and harmless. However, it's important to note that Japan does have bear populations in certain regions, particularly in northern areas such as Hokkaido and parts of Tohoku. If you plan to visit those regions or go hiking in more remote areas, there is a possibility of encountering bears. In such cases, it is recommended to take appropriate precautions, such as hiking in groups, making noise to alert bears of your presence, and carrying bear bells for additional safety. We are lucky to have them 🙂