Hokuryu Lake
During the busy Nozawa winter ski season it's hard to conceive of a world beyond the mountain. However, there are other treasures around presenting themselves during the Green Season.
One such treasure is Hokuryu Lake. A relative stone's throw from the village is a beautiful big lake filled with spring water and melted snow.
It's a great opportunity for a paddle or a hike through the surrounding forest. So too is it the perfect place to kick back and read a book or enjoy a drink.
For the romantics, from above the lake resembles something of a heart shape and there's pedal-boats built for two!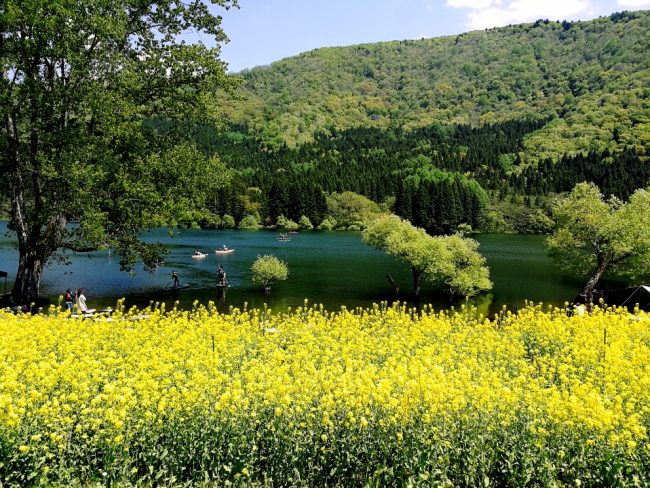 The walk around the lake is a small journey of discovery. Aside from being a scenic stroll, there's a small island accessible by foot which is home to shichifukujin statues. In English, the Seven Lucky Gods or Seven Gods of Fortune. These gods have been depicted throughout Japan in the form of engravings and statues for well over one thousand years.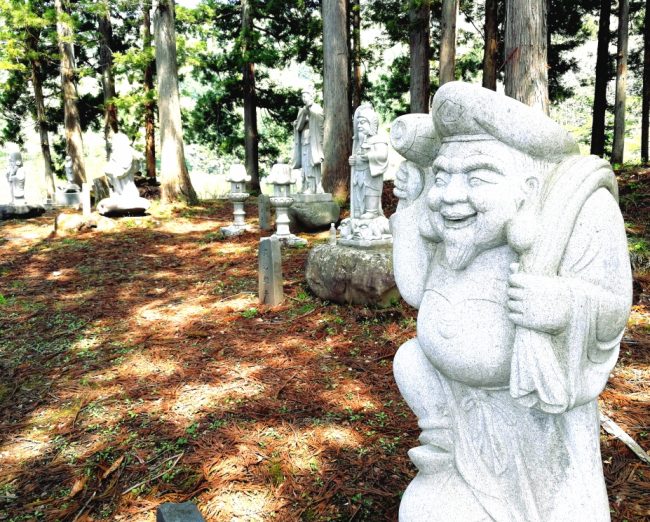 Summer in Nozawa Onsen!
There are many other beautiful secrets to uncover in Nozawa Onsen. Come visit us and experience a real traditional farming village in the heart of Japan!