Nozawa Onsen is located in the Northern region of Nagano at the base of Mt. Kenashi -yama.  It offers one of the most beautiful snow sport vacation opportunities you will ever experience.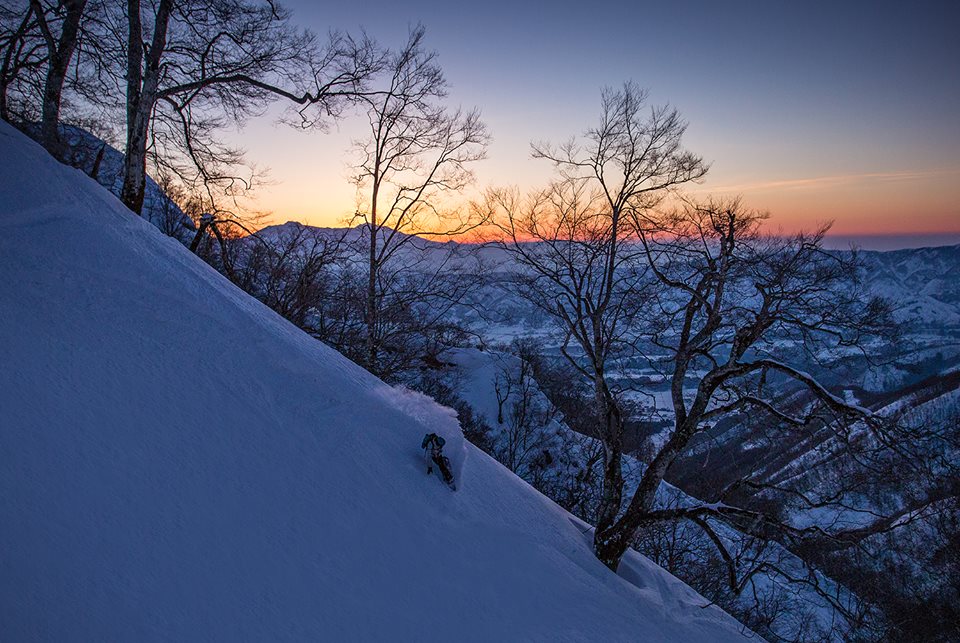 But that's not all, this traditional old Japanese village is still offering it's guests old-fashioned Japanese hospitality plus lots more.
Famous Snow Monkey Tours
These cheeky little mountain inhabitants are great fun.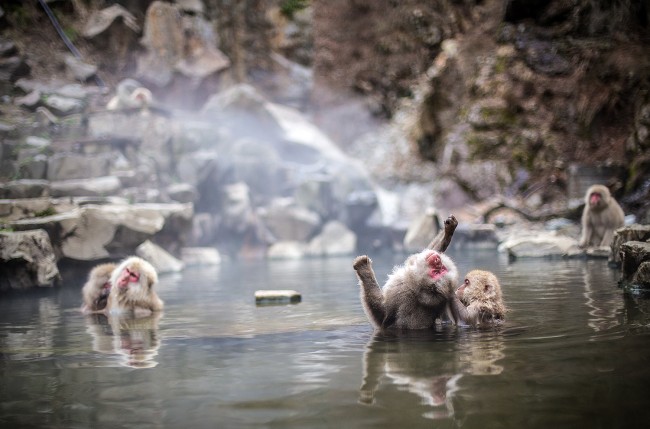 This is a great trip with knowledgeable and experienced tour guides.  They'll take you by bus out to the montain, and walk you up the trail to see these little guys.
Stop and have sushi for lunch – yum!
Super affordable for groups and families
Easy Walk up to see the monkeys – not too strenuouos
Ask us how to book your spot!  (Spaces fill up quickly on this popular tour)

Traditional Onsens
Famous for its hot springs since way back in the 8th Century, Nozawa Onsen has 30 distinct mineral springs feeding 13 public bath houses or ryokans.
There are also a number of private onsens in the village, all will be an experience you will never forget!
Some very cool ones including:
Unique cave style one that can have just to yourselves (limited availability)
Open Air Onsen – sit out and watch the snow fall
Arena and Kuahaus and large Onsen centers and well worth a look
Ask us at the front desk if would like more information.
Or you can download a town map here and get exploring.
The Best Powder Skiing In Japan
Easily the best powder skiing anywhere in Japan between December and April, or early May – make Nozawa a popular winter sport destination.
Nozawa Onsen ski resort opened 70 years ago – and is still one of the largest snow resorts in Japan!
The resort offers over fifty kilometers of trails or pistes beginning at an elevation of 1,650 metres. The ski area includes 297 hectares of skiing surface.
There is also the option of off piste skiing off the back of the mountain, however it is recommended that you take a local guide with you.
There are some great powder runs between the marked trails if you are an experienced skier looking for a more challenging run. On a clear day you can see the northern Japanese Alps and the Sea of Japan from the peak of Mt. Kenashi-yama.
Jumps, Rails, Boxes & An 80m Pipe
For snowboarders looking for something a bit more adventurous and challenging, Nozawa provides the goods with a terrain park filled with jumps, rails, boxes and an 80m pipe!
The resort boasts two gondolas and twenty-three chair lifts to whisk you back to the top once you reach the bottom of one of the 20 pistes or trails the longest of which is a 6.2miles (10km) run.
Feeling sore? Take a break from skiing or snowboarding and visit the Onsens or the Health Centre with steam boxes and outdoor Onsens.
Hiking & Cultural Experiences
A stroll through the village with its friendly atmosphere and traditional Japanese charm is definitely worth it. The village's old, narrow, cobbled streets bustle with traditional Japanese inns, modern hotels, hostels, wonderful and distinctive restaurants, bars, souvenir shops, street vendors and of course the free public bath houses.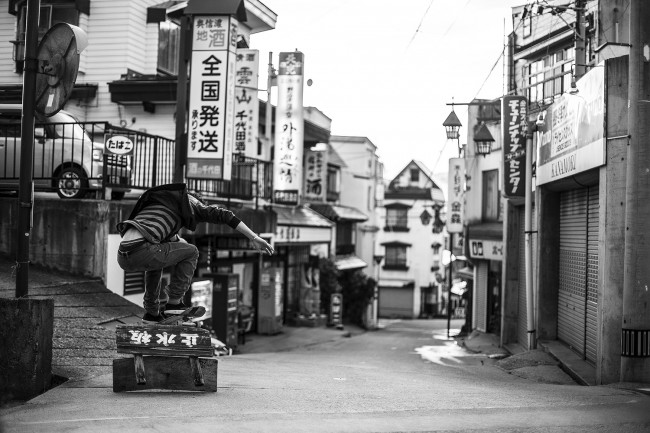 Japan Ski Museum which features a collection of historic skis from all over the world and presents a history of skiing in Japan is a fascinating learning experience!
There's also the Oborotukiyo Hall honoring Tatsuyuki Takano, a Nozawa Onsen native and noted writer of Japanese children's songs.
Other vacation activity options are visiting the traditional Shinto Shrines, or just chilling out and enjoying the hundreds of beautiful vistas and landscapes.
Nozawa Festivals
If you are lucky enough to be in Nozawa Onsen on January 15th you should not miss the Dosoujiin Fire Festival, one of the most colorful fire festivals in Japan.