Coming to Nozawa Onsen?
Never snowboarded before?
Well, it's time to learn and you'll have great fun doing so!
We've put together a few tips to help make your experience as enjoyable as possible: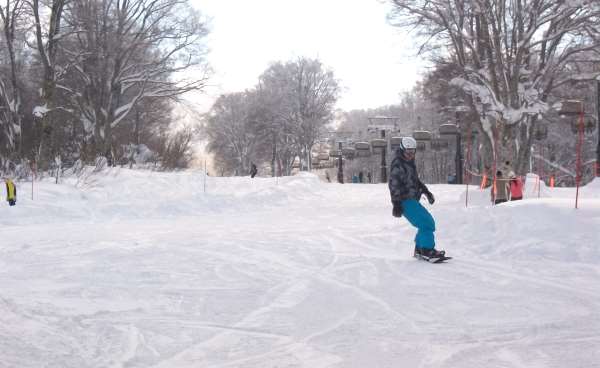 Wear protective gear
It's always a good idea to wear protective gear – whether it's your first time on the slopes, or if you've been doing it for years.  Put your safety first!
We have snow board and clothing hire available.  Come and see us and we'll kit you out.
Go for an onsen at the end of the day
Like learning any new sport, you might be a little stiff after a day on the slopes with your snowboard.  A nice soak in an onsen when you get back at the end of the day is a great way to loosen up your muscles and get you ready for the next day's adventures.
Take initial snowboarding lessons
There's nothing more frustrating than trying to learn something…on your own… when you don't know how it's meant to be done!
Take the frustration out of the equation and register for a lesson during your first day or two – we can show you the techniques to help you get going in a much shorter time than you'll take to figure it out yourself.
And most of all, have fun!