Accommodation Nozawa Fire Festival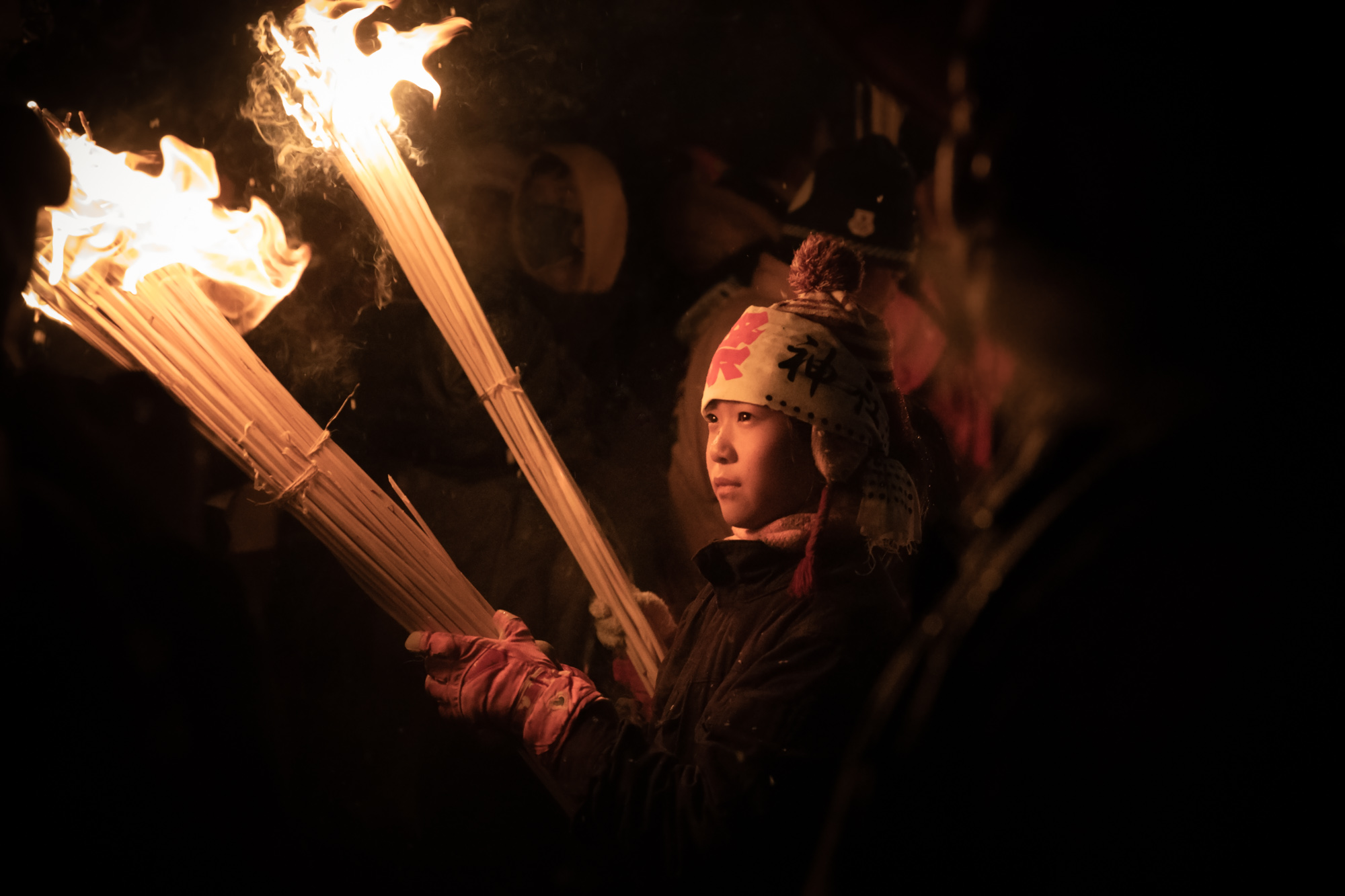 The Nozawa Onsen Fire Festival 
Who has seen it?  Let us know what you thought it was like.
The Fire Festival is a spectacle which needs to be seen to be believed. It is held on January 15th every year to pray for a plentiful harvest, health and good fortune in the coming year. The festival dates back to 1863, and has a rich and colourful history in Nozawa Onsen. 
During this festival the twenty-five and forty-two year old men from the village play a very important role. An old belief in Japan dictates that, for men, these years are unlucky ages. The men of the Village construct the shaden (shrine) from beech wood on the festival grounds and it can reach a height of 18 meters. 
Accommodation Nozawa Fire Festival
Every year it takes 100 villagers to build the shrine. The trees are cut down in October and then brought down from the mountain through the village, on January 13th. After the shaden has been constructed, the local priest performs a ceremony to endow it with a God. The days leading up to the festival are as amazing as the main event so a special time to be in the village. This year, hard to believe but we still have some accommodation available for around the Festival so email team@nozawaholidays.com if keen to come or check options here; Nozawa Onsen Accommodation
Check out more on the festival and a little video we made a few years back here, link also in bio ; https://www.nozawaholidays.com/news/nozawa-onsen-fire-festival/ 
After a few subdued years we hope to see it back in full roar this year and to see you there.