Boxing Day Nozawa Japan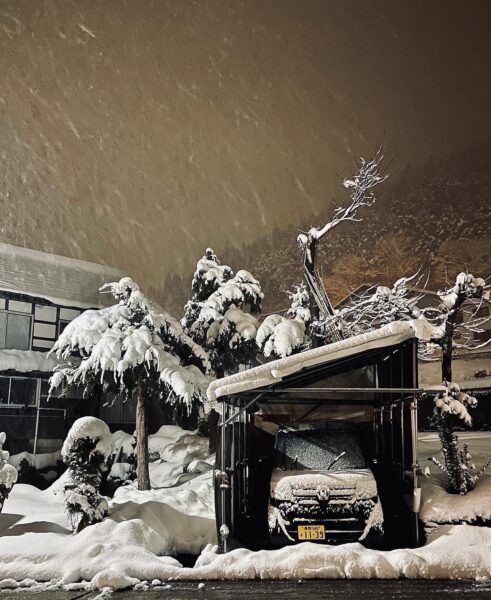 Half a Meter of Snow overnight for Nozawa 
Boom and just like that the whole scene can change in Nozawa. The snow tap has been turned firmly on the last few days and a Christmas gift of 50cm last night adding to the cheer. Scenery around town is like the Nozawa Winter we know so well, with cars and paths quickly disappearing. 
Up on the slopes will be magic today with all this fresh snow and should be reasonably quiet being a week day before the New Years break.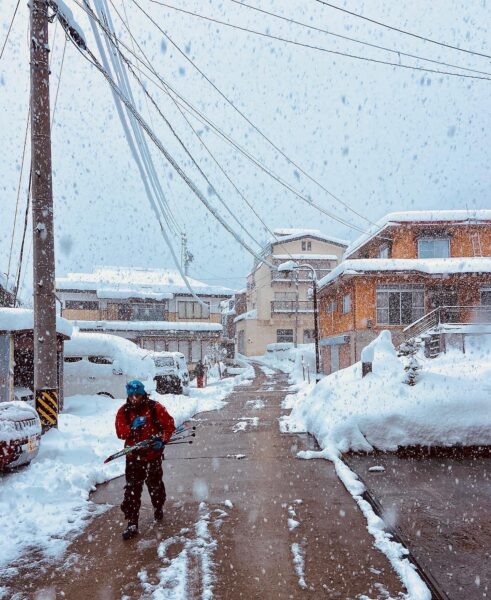 TODAY:
Temperature at the top; -6 degrees
New snow since yesterday; a Fabulous 50cm!  More than a Magic Foot! 
Base at the top; 90cm
Snow conditions; Deep powder on the sides and perfect on the piste
Weather; Snow set to continue all day but not as heavy as last night 
🚡LIFTS IN OPERATION:
Same as Yesterday 
🌄RUNS OPEN;
Same as yesterday including Paradise slope 
The bases at Nagasaka and Hikage now showing 70cm base so hope wont be long before we see more lower slopes open up. 
☃️SNOW FORECAST:
More snow today but easing even a little sun trying to poke through now. The next two days should be amazing with sunshine and light winds. Then a decent dump of almost 40cm expected on Thursday. 
Long term looks promising too with temps remaining nice and cold and another major system developing for a weeks time. Will have to wait and see what the snow gods have install for us but for now Nozawa is back and we hope to see you soon. 
If keen to get up and join in the fun jump on the site to book. Can book instantly here or request a quote; https://www.nozawaholidays.com/availability/
Link in Bio 
Tag #nozawaonsenjapan to share your photos from the amazing day today. 
Stay safe and enjoy the snow.