Early Snow Skiing Japan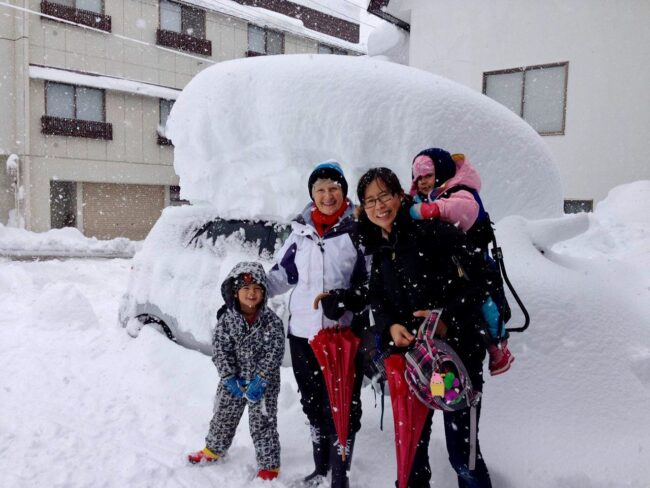 Throwback Thursday from Nozawa in December 2014 
9 Years ago now, the time certainly flies by. Anyone that came that season would remember it, not one you will easily forget. Normally in early December we are sitting on the edge of our seats waiting for the snow to arrive. In 2014 the seats and the whole car were buried under 3 meters of fresh powder in just a few days. It was real early too. Think the storm started on December 3rd and we went from nothing to a 2 meter base in a few days! 
Just 6 months away until we are back at this point and as always will be interesting to see what the season brings us. We always do some great deals before December 20th with discounted Accommodation and lift passes. It can be a bit of a gamble but if feeling lucky jump on the site to make a booking ; https://www.nozawaholidays.com/bookings/
With the Southern Hemisphere season about to kick off we wish everyone down under all the best for this coming Ski season. Hope it is a snowy one.