Family Holiday Ski Japan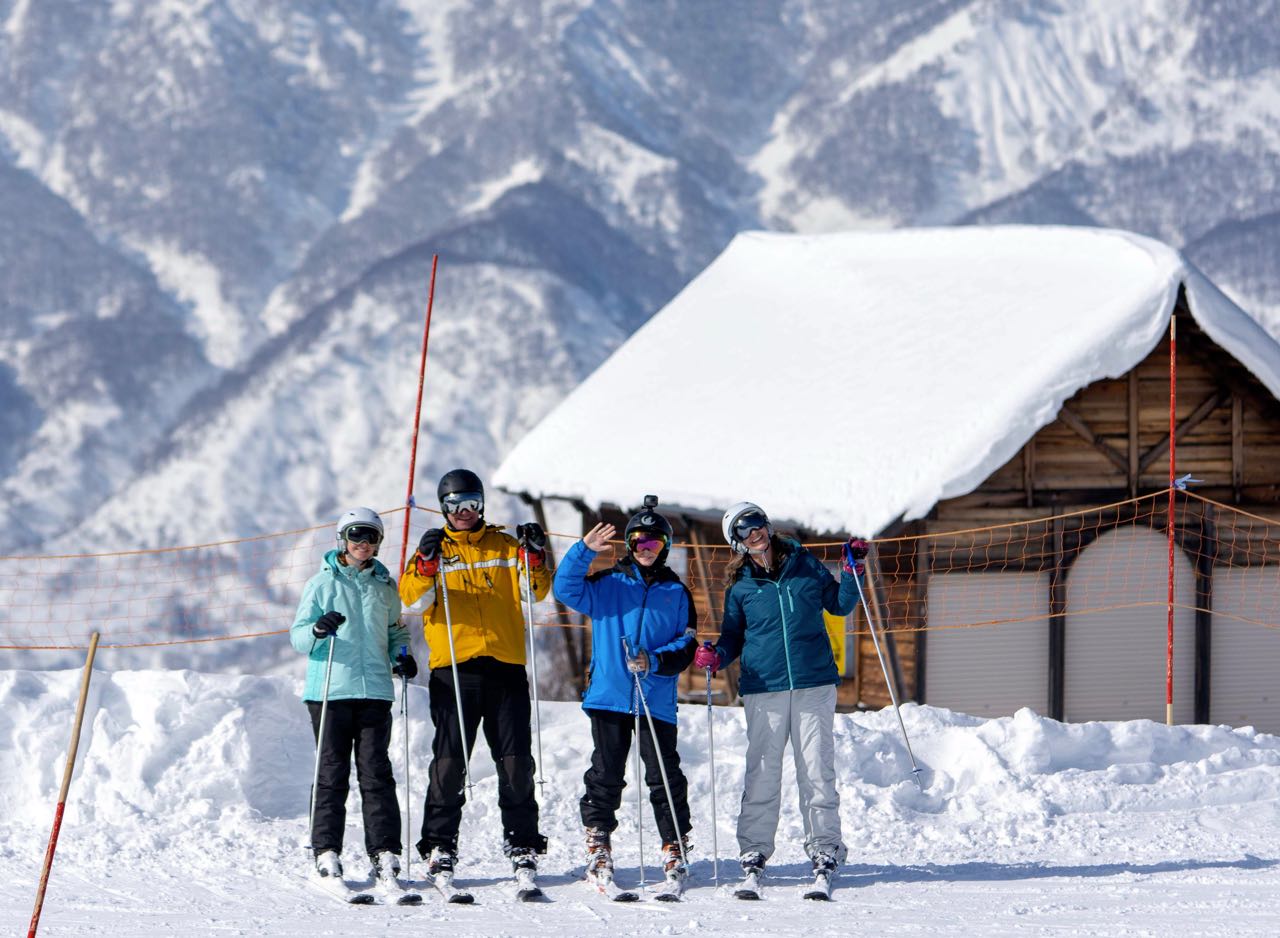 Nozawa Onsen is a great choice if looking for a Ski Holiday with the Family. Definitely one of the most family friendly resorts in Japan and maybe even the world. With a mix of culture, great food, friendly people and amazing snow there is something for everyone and every age.
Nozawa Holidays can help you arrange everything you need from Transfers, Ski Hire, Accommodation, Rentals, Lessons and even a trip to the famous Snow Monkeys. We try to do as much as we can to make your visit both easy and enjoyable and offer any services you need when in Nozawa.  We can sort anything you need to make your snow holiday in Nozawa perfect. For instance, we've found our guests like the convenience of having a gear rental place downstairs, and being able to book airport shuttles through us.
Click on the link below for more details;
Family Holiday Ski Japan – New Years Snow Report from Nozawa
Before and After – Cover me in Sunshine…
Almost happy to be reporting no fresh snow overnight in Nozawa! After a few meters of it falling over these last days it is a relief and beautiful to see the sun come out this morning! We were starting to drown under all this powder. Walking the streets for a much needed Onsen quite the adventure. Check out this shot from the front of Kaiya Nozawa on the way to Akiha Onsen. The bumps are cars and it takes a while to dig one out! 
For the locals a big clean up today before the next dump tonight! For the skiers and boarders today is going to be one of those days you only dream about. A Bluebird at its finest with buckets of fresh snow, nice cool temps and plenty of glorious sunshine. The New Years crowd will be dancing up there on the slopes and glad they chose Nozawa for the annual holiday. 260cm base up top and – 12 Degrees, of perfection. It will warm up today with the sun on it but will be so nice. 
Still another Meter on the forecast from tonight into Tuesday so enjoy the sun while it lasts. Tomorrow morning could be another amazing day after a foot of snow we should get another bluebird before we get thrown back into the Snow globe again. Amazing time to be in Nozawa Onsen. For everyone up here really hope you are enjoying it. For all those that could not make it, why not book now so can enjoy some of this next season. Here is a link to get an obligation free quote; https://www.nozawaholidays.com/bookings/
Enjoy the 2nd day of year in the Sun. Stay safe and help out an old lady shovelling if you walk by them. 
Car Photo by Seiji Suzuki san Arigatou Gozaimasu ; https://www.facebook.com/seiji.suzuki.969