Japan Bookings Open 2023
Ground Hound Day with another 50cm of fresh overnight in Nozawa 
This is the 3rd day in a row we are reporting half a meter of fresh snow overnight. That alone is 150cm total and then there is all the snow that fell in the day time too. The base has hit a new peak for the season topping out earlier today at 480 cm thats 5cm above the earlier peak. I need to check the records but it is also the highest snow base we have seen in at least a decade most likely longer.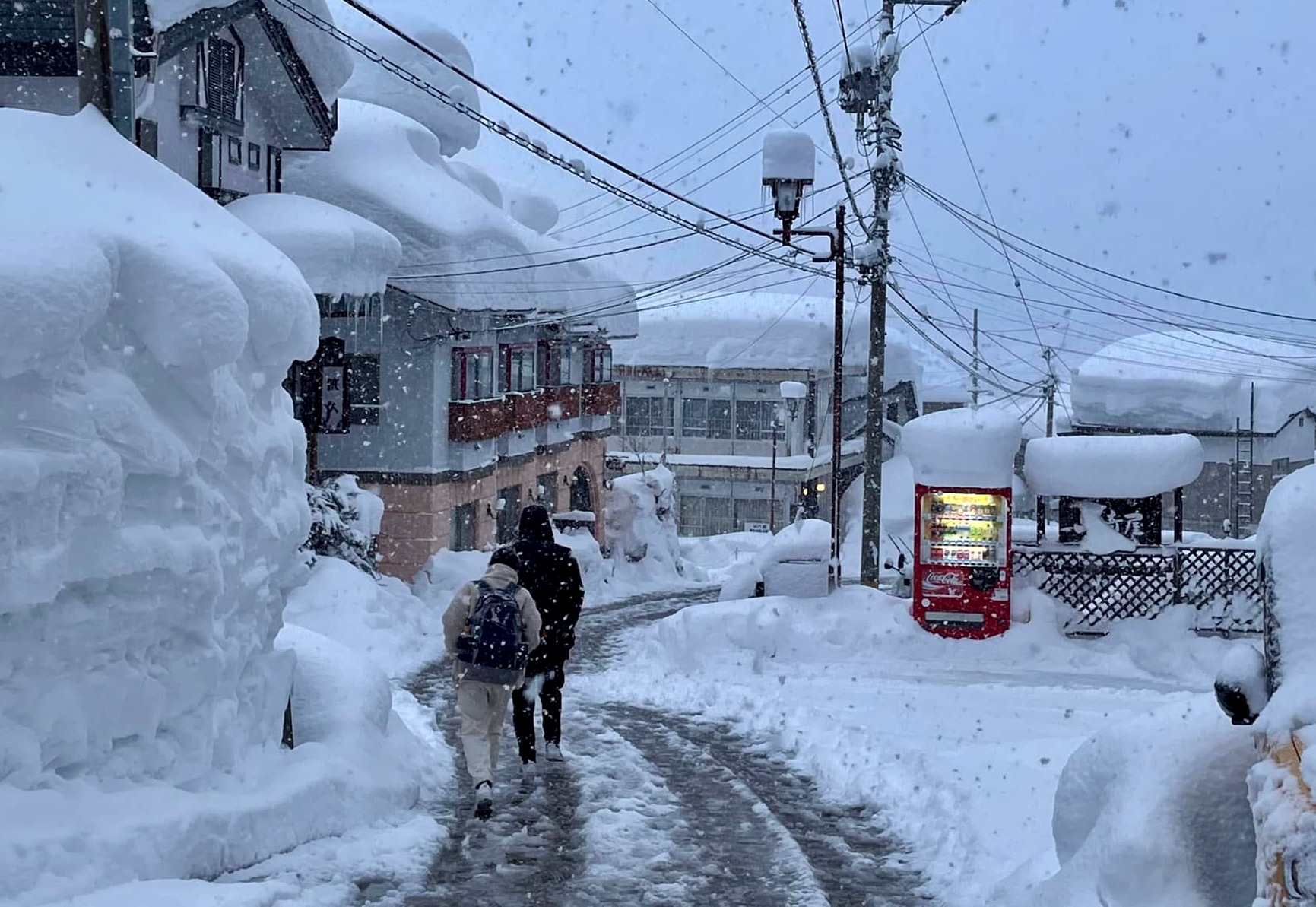 The Powder Hounds were certainly rejoicing with face shots all over the resort.  It has kept snowing most of the day and even some bursts of sun from time to time. Temps a refreshing -10 degrees up top at Yamabiko. Sorry to all those good folk sitting at home that have missed this huge season. We know there are a lot of you and we know you are hurting. Many have already booked for next season and we look forward to welcoming you back. Head to the link for an obligation free quote and come and join the powder party; https://www.nozawaholidays.com/bookings/
There is a light at the end of the tunnel and the snow will start easing now with some sunny days ahead. Tomorrow morning is going to be epic if can make it up. I am going to go out on a limb and say that 480cm will be the peak base for this season. Many locals are probably hoping so and many powder junkies want another hit. In the mountains anything is possible. Stay safe out there and on the roads. Enjoy the season that keeps on giving in Nozawa. 
Photos  of all this snow by Seiji san  https://www.facebook.com/seiji.suzuki.969 Arigatou Gozaimasu.