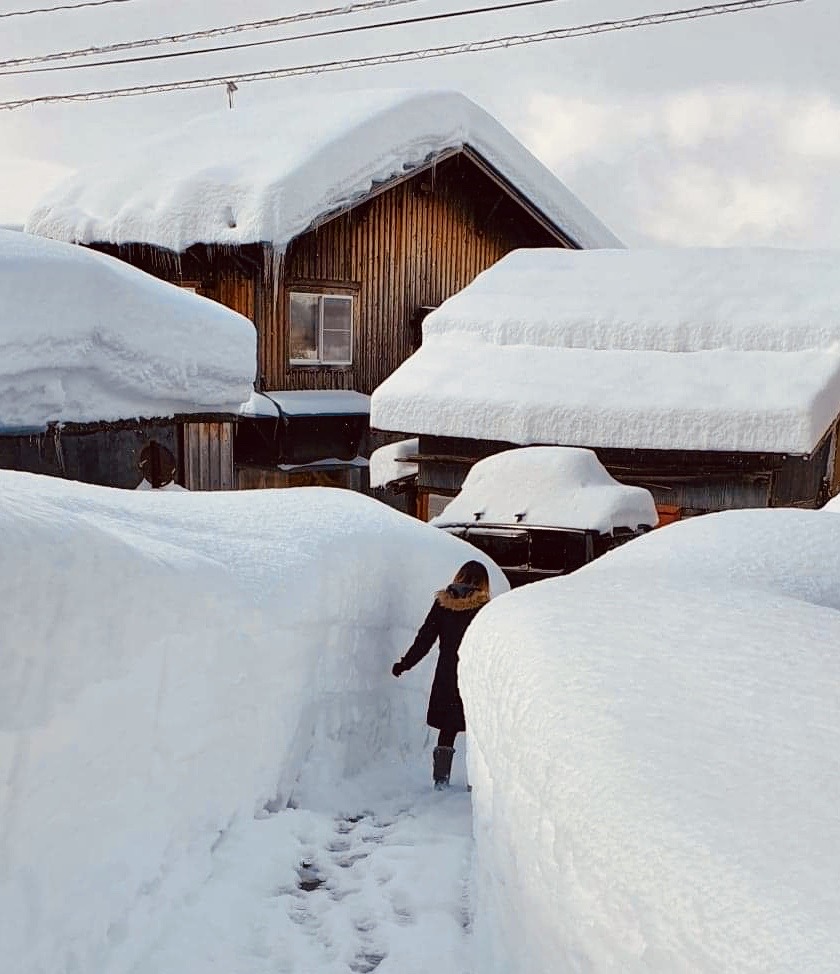 Lose yourself in Nozawa Onsen 
Nozawa Onsen Snow Report 11th of January 2021
The walls on the little tracks that run between the neighbourhoods in the village keep growing and you could probably lose a child or small adult in amongst the beautiful snow maze. Another 20cm fallen overnight and will be another awesome day on the slopes in Nozawa today. Fresh snow and a chilly -11 degrees guarantee some amazing lines to be had across the resort today. 
Temp at the top; -11 degrees
New snow since close; 20 cm 
Base at the top; 280cm
Snow conditions; Another day in paradise 
Weather; Snowing early starting to clear 
Lose yourself Nozawa Onsen
It has been an amazing run so far this season and we are just 1 month in. There have been no shortage of epic days on the hill. The long weekend finishes today and it will be pretty quiet from here on in except the weekend crowds which without a public holiday will be just Saturday and a half day on Sunday. So if you can get up or work from home it could be well worth your time to base yourself in Nozawa for a few weeks or months this season. Just email the girls on team@nozawaholidays.com to check out some amazing deals. 
Here are some of the highlights of Nozawa Onsen as the ideal digital nomad resort:
High speed fiber-optic internet throughout the village.
Just 2 hours from Tokyo by bullet train.
Comfortable and stylish lodgings in Self Contained apartments or Lodge Style
Perfect for Nature lovers and adventure sports fans.
Unlimited free use of thermal pools (Hot Springs or Onsens).
Cheap Accommodation discounted by over 50% over the Green Season and great value food. You can live relatively cheaply in Nozawa and still have a great time
Looking ahead and the forecast is calling for more sunshine than we are used to. Could our luck be running out? Stay tuned as winter is a long way from over yet in Nozawa 
Stay safe and get lost in Nozawa