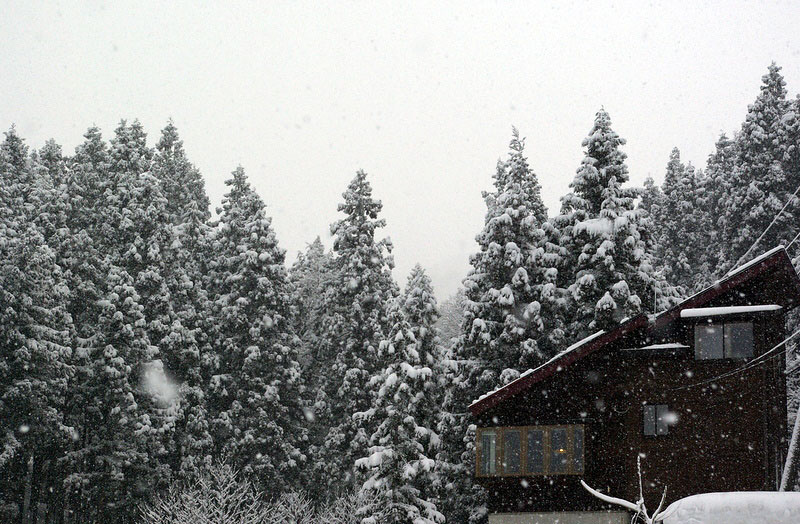 Nozawa Rental House Nagano
Freaky Friday, right on 0 degrees this morning in Nozawa 
Pretty comfortable conditions on the slopes this morning with temps hovering around freezing level should keep the snow nice and firm. Sunny start to the day but forecast for clouds to roll in later and may even see some snow showers. Yesterday was a great day and could still find some fresh tracks if hiked a little. 
Temp at the top; 0 degrees
New snow since close; 0 cm 
Base at the top; 285 cm
Snow conditions; Fun Friday 
Weather; Sunny start to the day, may see some clouds later and light snow 
Nozawa Rental House Nagano
This shot from a few days back when the trees and sky were perfect. Could look at those frozen branches all day. Looks like things will go sub zero into tomorrow and temps will stay low for a few days. Not much new snow on the forecast but with sunshine, low temps and very light winds it should make for an amazing weekend in Nozawa. Things are quieting down now so lots of availability about town including the beautiful Nozawa House which is available for most of the season now. Can book with Nozawa Holidays or on Air BNB here is a link to check it out https://www.airbnb.com.au/rooms/223583
Can also book on line with Nozawa Holidays here; Book Nozawa House
Stay Safe and have a great Friday.