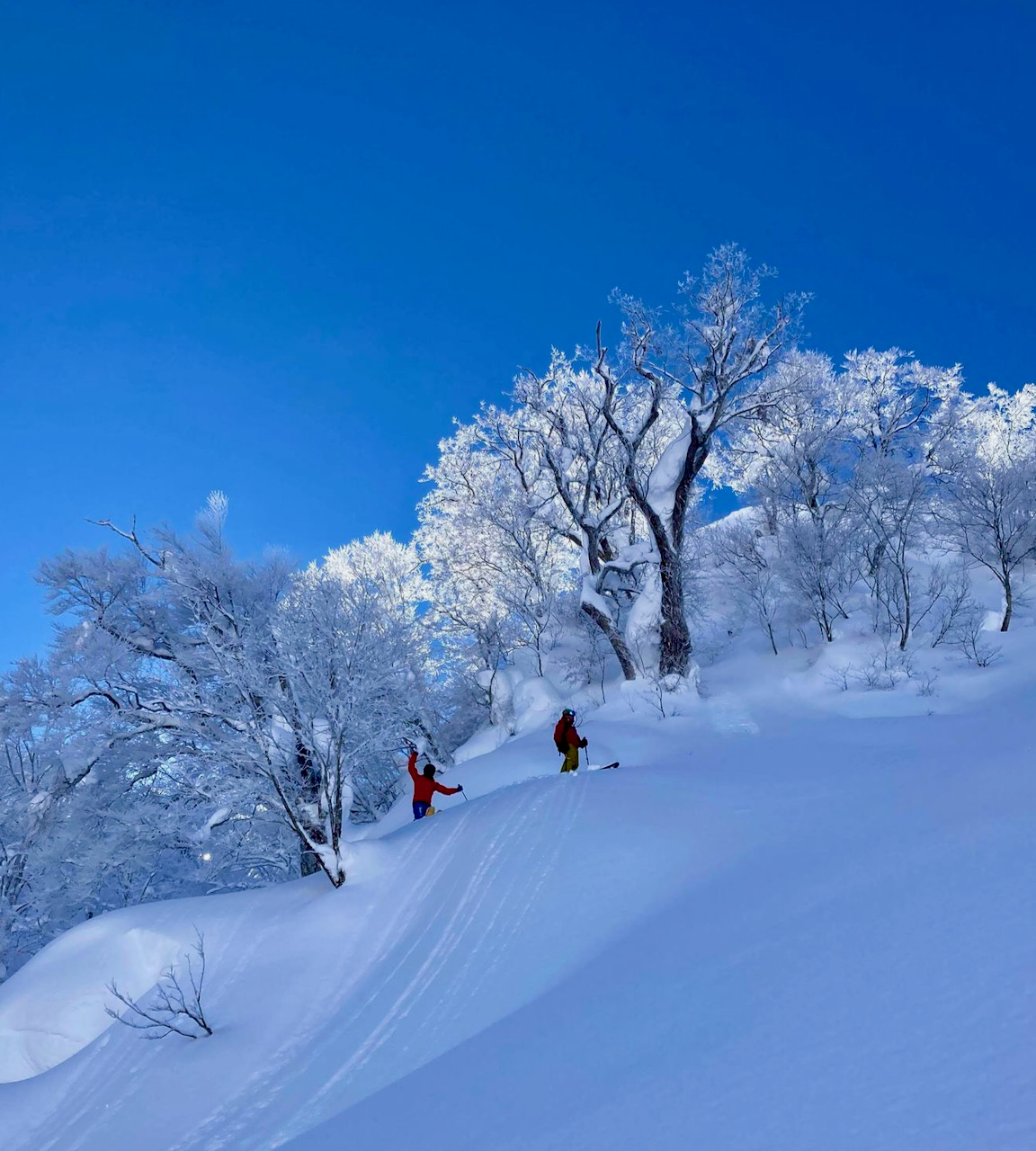 Powder Snow Nozawa Japan
"Pinch Me" type day in Nozawa 
Nozawa Onsen Snow Report 21st of January 2021. Happy 21/1/21 
Bluebird days are hard to beat as a snow enthusiast. Fresh snow, crystal clear skies and floating turns. Yesterday was one of those days in Nozawa. The cloud lifted pretty early and the sun came out to give us one of those pinch me type days. The snow was insanely dry and fluffy and really felt like you were on Cloud 9. Scroll to see a few images from the day. 
Temp at the top; -5 degrees 
New snow since close; 0 cm 
Base at the top; 275cm
Snow conditions; As good as it gets 
Weather; Beautiful Sunny Day  
Powder Snow Nozawa Japan
If you need the best quality gear, advice and price on Ski and Board Rentals in Nozawa be sure to drop in and see the team at Nozawa Central Rentals. here is a link to more details Ski Hire Nozawa Onsen Japan
Today should see a bit of a carbon copy of yesterday will just need to search a little further if after fresh lines. Still very few people about so you won't need to venture too far. The sunshine burst thru early but still a fresh -5 degrees up top feels even colder in town.  The views will also be amazing from the top and may be one of those days you can see the Japan Sea from Yamabiko. Who here has seen it before? 
Anyway if want to put yourself in the picture when you can drop the girls an email to team@nozawaholidays.com 
Stay safe and keep floating…