Rentals Lessons Accommodation Nozawa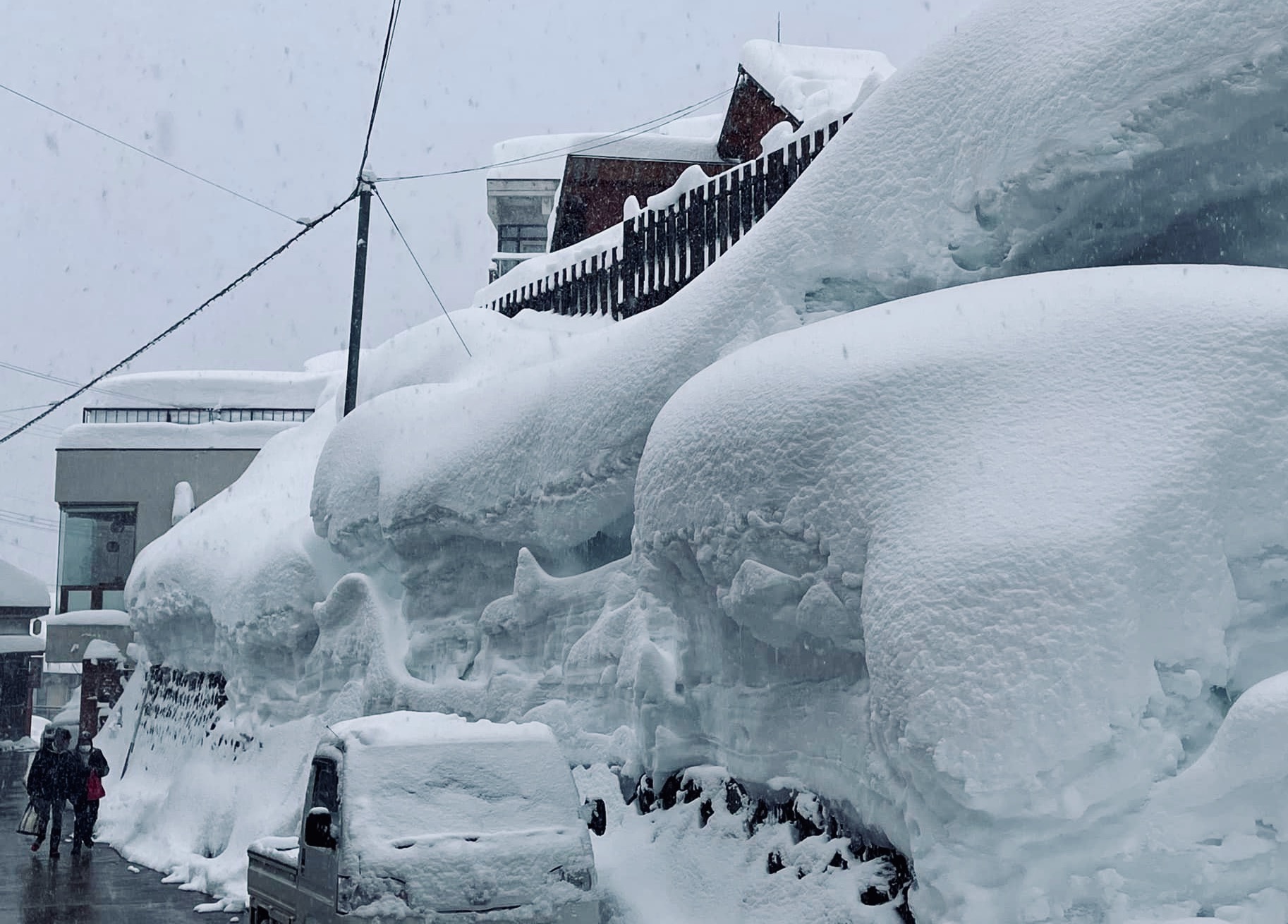 In a day of Twos we have almost Too Much Snow in Nozawa
Close to another half a meter of fresh snow again overnight with the resort reporting 42cm falling since close of lifts. It snowed all day yesterday too and the base has jumped to a massive 465cm today! With heavy snow expected all day and into tonight I would say there is a good chance we will smash thru the peak base so far this season of 475cm. The question is will we get to the 5 meter mark?
Rentals Lessons Accommodation Nozawa
Have not seen that for a long time but on the old totem pole up at Yamabiko there is record of a few seasons that sat there and higher so it is possible. Temps at a frosty -9 degrees up at Yamabiko and will stay cold for a few days yet. The Nagasaka Gondola has reopened today after a down day yesterday so there will be so much powder up there for the lucky ones. Please be very careful as it is going to be super deep. 
There were big lines to get on to Hikage Gondola yesterday with the high speed new Nagasaka Gondola down but that shouldn't be a problem at all today. Snow expected again for all day tomorrow before a much needed easing on Thursday. Many locals shovelling to stay afloat will be glad to see some blue skies. If want to try a range of Powder Boards and Skis give the team at Nozawa Central Rentals a shout they have a great selection of gear; https://www.nozawaholidays.com/ski-gear-clothing-hire/
Link in Bio 
If you are lucky enough to be up here mid week you nailed it with the snow so take care and have an awesome few days in the Nozawa Snow Globe. 
Photos  of all this snow by Seiji san  https://www.facebook.com/seiji.suzuki.969 Arigatou Gozaimasu