Snowiest Place Japan Nozawa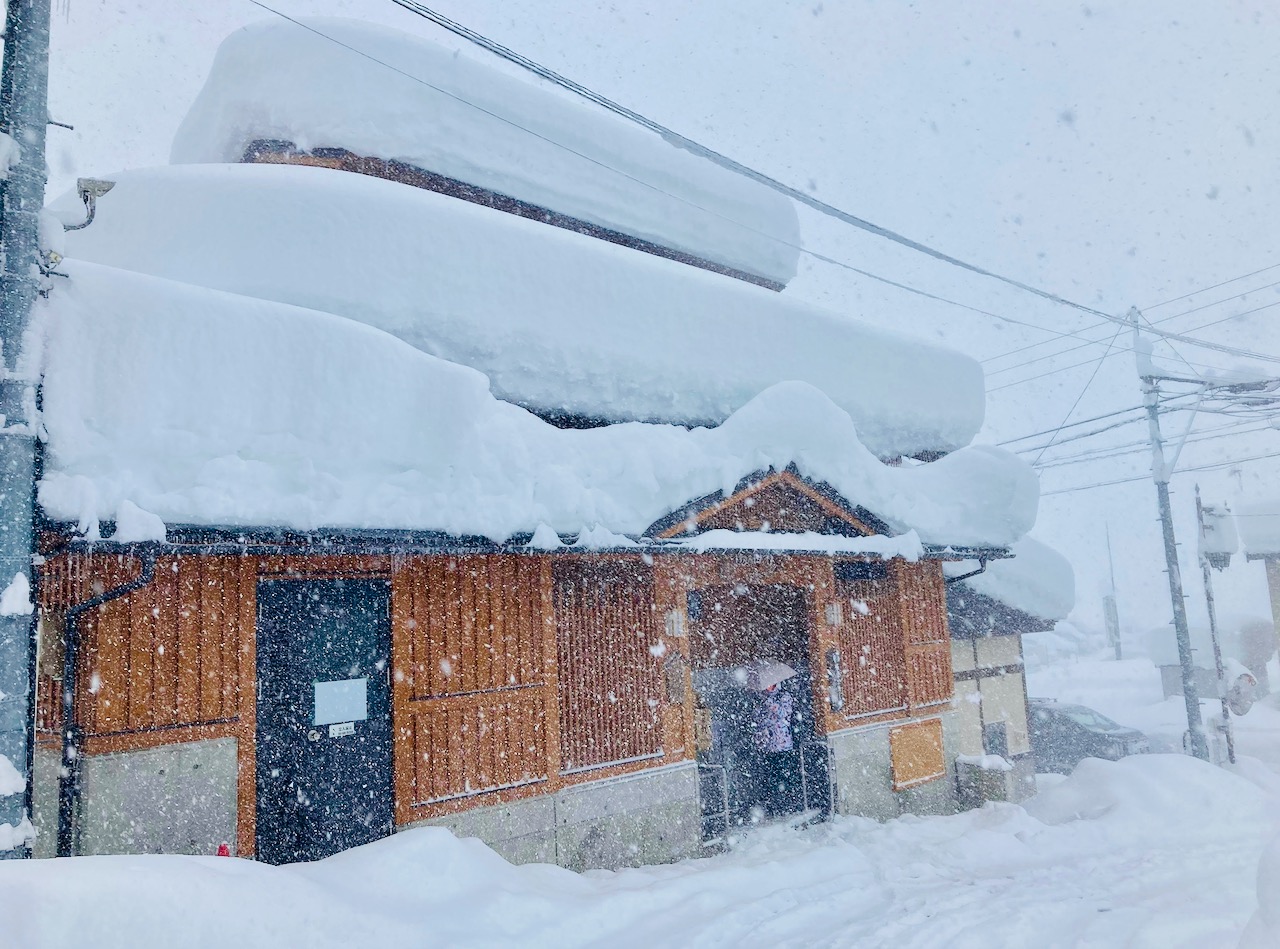 Nozawa crowned The Snowiest place in Japan!
Not a bad way to start the New Year. The Japanese Weather Bureau puts out a list and we are in the lead! On top of the Meter we got up to yesterday morning it dumped all day and we got a further 63cm throughout the day. It finally started to pull back at about 10pm last night thankfully. 
The base was just shy of 3 meters yesterday evening but has consolidated this morning and now at 270cm up at Yamabiko. That is probably the second highest level in recent years for the 1st of January only eclipsed by the huge 2014/15 year when we had 330cm on the New Year. 
Snowiest Place Japan Nozawa
Still 25cm of fresh snow reported overnight so almost a Magic Foot. It seems to fail in comparison to the Meter mark we have seen lately. Either way it is going to be Deep out there today so enjoy the powder and easing snowfall. Can think of worse ways to bring in the New Year. If you have forgotten how amazing the snow can get up here c heck out this little video we put together a while ago called " Deep " ; https://www.nozawaholidays.com/ski-board-rental-nozawa/how-deep-snow-nozawa-onsen/
Snowiest Place Japan Nozawa
Winds are strong this morning and looks like the Gondola may go on wind hold so stick the lifts and even down low there will be plenty of powder for all. Looking ahead and we may hopefully see some sun for about 24 hours then have 24cm forecast for tomorrow night and another huge dump for Monday night. If you like your snow we hope to see you in Nozawa soon. For all our amazing overseas guests we wish you all the best for 2022 and look forward to hopefully welcoming you back this year. Take care out there everyone on the slopes snowy or otherwise. 
明けましておめでとうございます。今年も宜しくお願いします。