Travel Bubble Japan Australia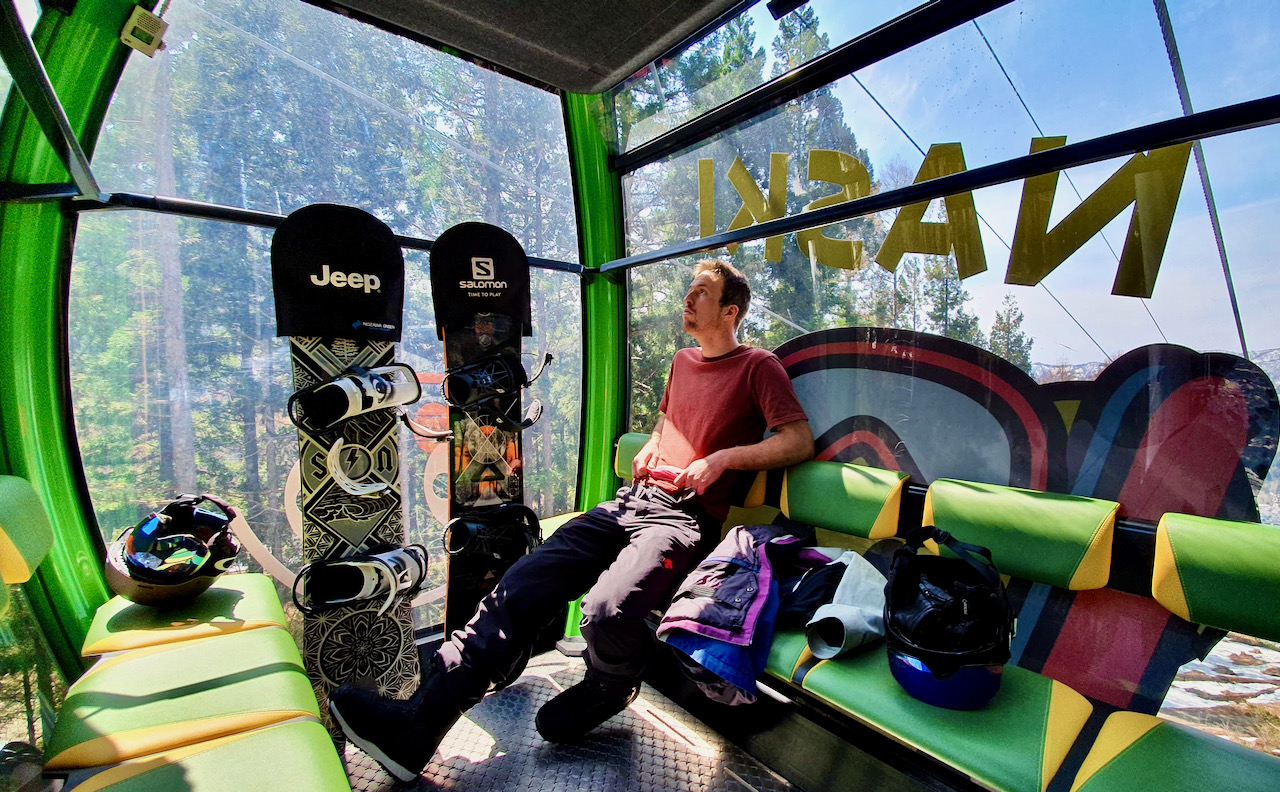 One bubble we hope you can join us on soon in Nozawa 
Lots of talk of a travel bubble opening between Australia and New Zealand in just over a weeks time which is exciting to hear and promising for other parts of the planet too. Let's hope that a similar arrangement can be set up with Japan in time for next ski season. Have heard that both the Australian and Japan governments have been discussing it so fingers crossed we may see you in the Green Nasuki Gondola next season. If keen to get an obligation free quote head to the link; https://www.nozawaholidays.com/bookings/
This season is not over yet and is planned to go for 1 more month until May the 9th. Beautiful day out there today and a bit cooler than has been with temps below 10 degrees. The bottom slopes are now closed so it is only Yamabiko open on the weekdays and will open down to Paradise on the weekends. Still some fun spring snow to be enjoyed.
Temp at the top; 9 degrees 
New snow since close; 0 cm 
Base at the top; 140 cm
Snow conditions; Fun in the sun at Yamabiko 
Weather; Beautiful Sunny Spring Day 
Travel Bubble Japan Australia
The forecast is actually throwing us up a bit of a surprise too with snow and cold temps expected from tomorrow night. Freezing level dropping down to zero meters and it could get as cold as -9 degrees up top. Sunshine and light winds expected for the weekend so it could be a really nice one with that bit of a dusting of fresh snow. So if in Japan come on up and enjoy some April skiing. If you are Down Under the chances of a ski trip to Japan this season just got a bit of a glimmer of hope so maybe book a trip so have something to look forward to. 
Stay Safe and get on board the Nasuki Bubble. 
Read more details here; https://www.news.com.au/travel/travel-updates/productive-talks-over-singapore-travel-bubble-japan-and-south-korea-could-follow/news-story/5eb394f5fb661c8da7574c8948c1b568