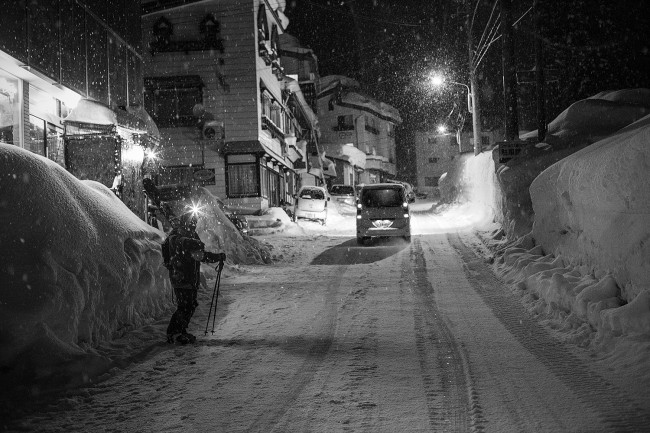 Base up top: 440 cm    Temp Top; -9 Degrees
Base at bottom; 285 cm
New Snow since close: 15 cm
Weather; Light snow
We still have some light snow falling in the village of Nozawa Onsen. Conditions are as good as it gets with deep fresh powder absolutely everywhere. It will be hard to find a bad spot to ski in bounds today. The groomed runs will be soft and forgiving and the trees will be loaded with neck deep japow, all the good stuff! But be careful when venturing out today. Two groups went missing yesterday taking a wrong turn and becoming trapped in the deep powder, they have since been found. Best to avoid out of bounds areas today even with equipment and of course never ever ride alone.
Yesterday was amazing. It was hard to top the snow conditions from Sunday, however the lower crowds and full speed gondola made sure of the day being even better. Everyone was frothing so much so that many areas were smashed far quicker than normal.
According to the forecast for today snowfalls should continue, gradually becoming isolated with breaks of clear sky. Tomorrow is predicted to be partly cloudy whilst Thursday will be clear. Further snowfalls are predicted for Friday with variable clear/snow conditions following.