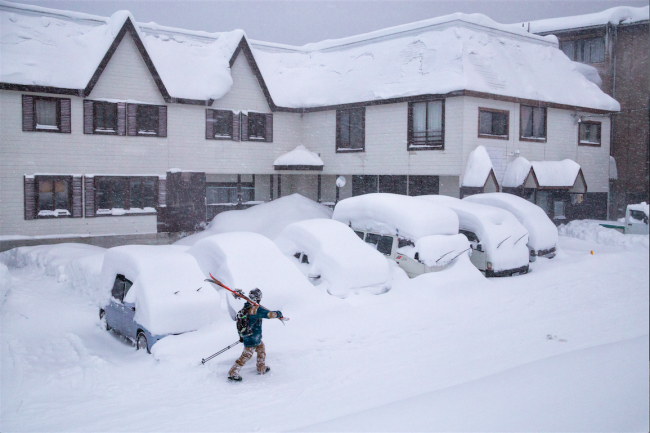 3 Great Day Trips from Nozawa Onsen
Are you too sore from all that skiing and snowboarding? Or has the weather taken a turn for the worse? Luckily Nozawa Onsen is a great place to day trip from and see what else Nagano has to offer. Here are three of the best options for day tripping:
Number 1 ; Yudanaka Snow monkeys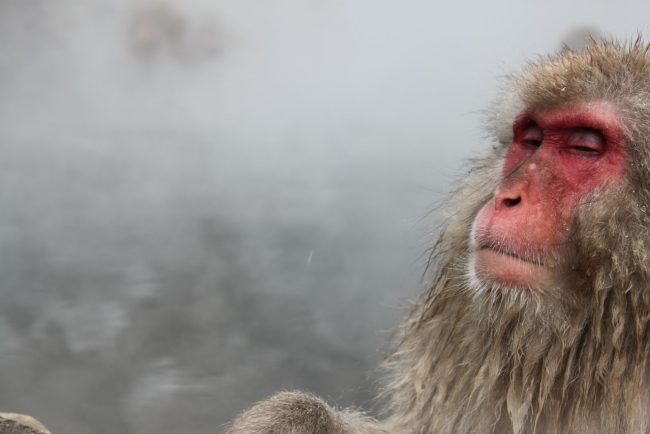 Visiting the snow monkeys is a must-do activity if you're in Nagano. Getting to see them in the wild, chilling out in the steaming onsen in the middle of a snowy valley, is a truly special experience. For many people it is the highlight of their trip.
How to get there:Public transport to the snow monkey park is very tricky as it requires a bus to Iiyama (600 yen and 25 minutes), then a train to Nagano city (either Shinkansen at 2,860 yen and 11 minutes or local train at 530 yen and 52 minutes), and one more bus trip on the Nagaden Shiga Kogen Express Line bus (1,400 yen and 41 minutes) before walking to the park. By far the most convenient way it to take a tour with Nozawa Holidays. These depart at 12:15pm and return at 5:00pm, with a stop for lunch on the way. These tours cost 5,800 yen for adults and 3,800 for kids (lunch at your own expense).
What to do: Spend time with the snow monkeys and take plenty of photos. Keep an eye out for babies clinging to their mother's backs. The hike is an enjoyable 25 minute stroll that takes you beside the river. The snow-covered cliffs and trees are stunning, and there are some impressive geysers to see along the way.
What to eat/drink: If you're not on a tour then it might be best to bring your own supplies as there's not much in the way of food on this trip. There is just one cafe and gift shop at the start of the trail called the Enza Cafewhich offers ramen, wraps, cakes and coffee, as well as some monkey souvenirs and some handy outdoor gear.
Don't leave without: A photo of a zen snow monkey sitting in the onsen.
Number 2 ; Shibu Onsen – A Unique little Onsen Town near the Monkeys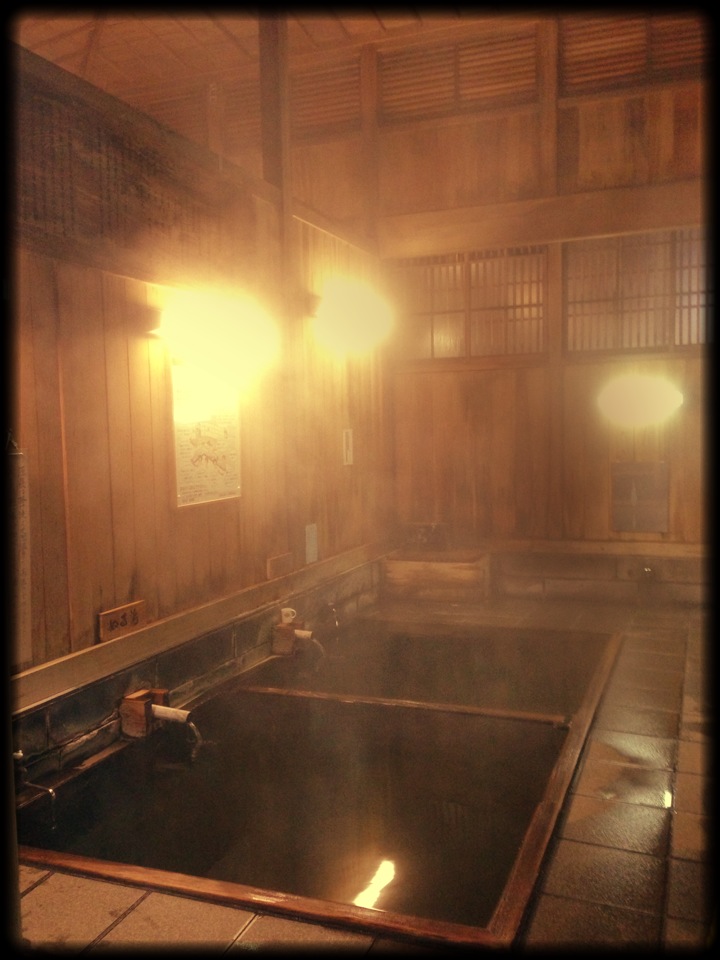 Not far from the snow monkey park is the quaint hot spring town of Shibu Onsen. The little village is a photographer's dream as people stroll the streets in traditional yukata robes and wooden sandals, with a backdrop of onsen and ryokans that are over 400 years old.
How to get there:From Nozawa you can catch the 600 yen bus to Iiyama station, the train to Nagano station (either Shinkansen at 2,860 yen and 11 minutes or local train at 530 yen and 52 minutes), then the train to Yudanaka station (1,260 yen and 50 minutes). From Yudanaka station get a bus to Shibu Onsen (170 yen and 7 minutes) or take a short taxi ride if you like.
What to do: Go look at (or even stay at) the beautiful Sekizenkan Ryokanthat is said to have been the inspiration behind the bath house in the classic anime film Spirited Away. This multi layered building has the red bridge and traditional architecture you'll recognise. The main building itself was built in 1691, which makes it the oldest existing onsen hotel in Japan!
If you're just doing a day trip you can visit the largest of Shibu Onsen's baths, O-yu (500 yen entry fee). However if you choose to stay the night you'll have access to all nine onsen and can even do the full tour where you collect stamps from each bath house and earn yourself a special bath towel.
What to eat/drink: There's a nice variety of restaurants and cafes in Shibu Onsen, from ramen to curry, yakitori, sushi and soba. If you'd like something more western there's the very coolKoishiya Café and Bar with an English menu and a number of dishes that feature the local mushrooms, best paired with the local Nagano wine.
Don't leave without: Be sure to visit theamazing little house that shows off tiny and intricate origami. If you're lucky the owner will help you to make your own origami souvenir.
Number 3; Iiyama -Our biggest neighbouring town is still a bit of a quiet farming community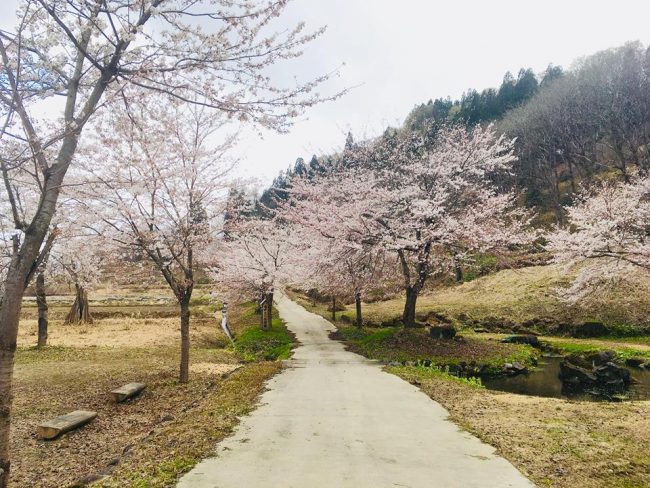 Iiyama is Nozawa's closest city and is great for shopping, family-friendly chain restaurants and traditional arts and crafts. It's particularly good to visit during the annual Snow Festival in February.
How to get there: Iiyama is simply one bus ride away from Nozawa Onsen. It costs 600 yen and will drop you at the station.
What to do: Peruse the department store, grocery store or hardware store if you need something. Otherwise Iiyama has a myriad of temples and the Iiyama Castle Ruins. You'll find the castle's original entry gates, stone walls and embankment around a park that is particularly beautiful in spring due to its many cherry blossoms (late April to early May is best).
If you're visiting in February be sure to see the Iiyama Snow Festival that is held on the second Saturday and Sunday of the month. The streets are lined with snowmen, there are plenty of snow domes to visit with free sake inside, you'll see a parade and fire festival, and of course there are the impressive snow sculptures.
What to eat/drink:Sushi train! This quintessential Japanese experience is available on Iiyama's main street, opposite the department store. It's called Kappa Sushi and is a conveyor belt sushi that also has a cute shinkansen delivery system. The menu is a touch screen that can be displayed in English and it has a huge selection to cater for those who don't like raw fish. It's great fun for kids and adults alike!
Don't leave without:If you like arts and crafts then be sure to find one of Iiyama's celebrated metalwork craftsmen. Iiyama is famous for its intricate Buddhist altars and some of their famed creators are willing to open their doors to teach visitors. Washimori-san is one such man and he can teach you how to make brass jewellery to take home.
Arigatou Alex Parsons for the words of wisdom.