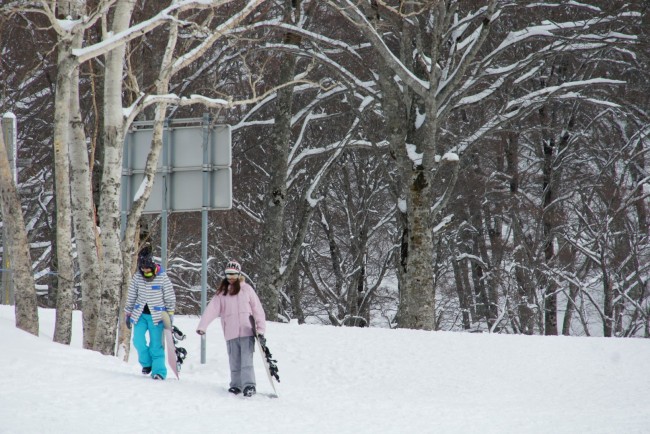 Base up top: 195 cm        Temp Top; -2 Degrees
Base at bottom; 0 cm
New Snow since close: 5 cm
Weather; Light Snow Clearing
Believe it or not there is some powder in them there hills! Just another ' Magic 5cm ' overnight but it is almost May so awesome to have some fresh snow to slide in.
Pretty cool even in the Village this morning and showing -2 degrees up top. Some early morning fog hanging about but that looks like it is clearing for what should be a great start to the Golden Week holiday on the slopes.
Runs open down to Mid station and the bottom of Paradise and still not many people about. So if you are sitting around wondering to do until May 6th Nozawa Onsen may be a good place to soak up the spring and a nice hot onsen.