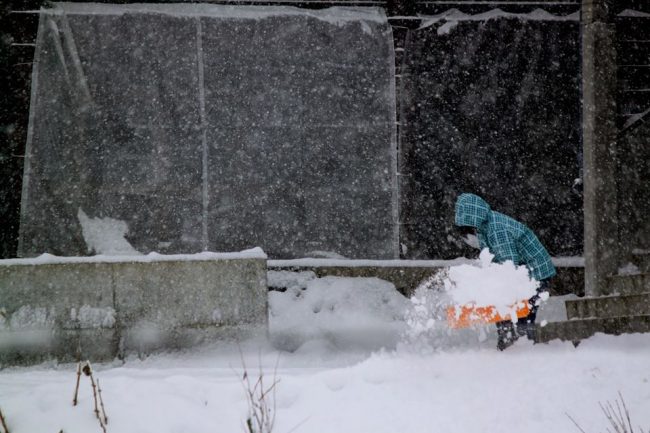 All happening in Nozawa this morning!
Base at top: 115 cm
Temp at Top: -11 Degree
Base at Uenotaira station: 90 cm
New snow since close: 5cm
Weather: Snowing
Still snowing lightly in the village this morning and it snowed most of the day yesterday in Nozawa.
Great conditions up top with about 10cm of fresh snow covering most of the runs all day and still very few crowds. Today is the official opening of the resort and a lot more lifts and runs are open today. Check out the map ( Orange courses open), you can snow ski Top to Bottom with the Forest Trail open so now you can ski from the top of Nagasaka Gondola to the bottom! A fun 10km ride all the way down. It is all happening Nozawa Onsen today!
All happening Nozawa Onsen – Courses and Lifts Open
Lots of other areas open too with most of the left side of the map including Challenge, Utopia and the middle under the Gondola with Yumomine and Bunabayashi. So something to suit all levels of riders. Lift tickets also at normal price from today on.
Lift Pass Prices Nozawa Onsen
Temperatures are set to get warmer from tonight and lots of sunshine over the next few days.
A nice chilly -11 degrees up top at the moment so the snow will be nice and light. Be sure to rug up and get up there for a magic winter day. The bus timetables all change today  too and we will post the new one after this. Anyone driving up please  be very careful there were a few accidents on the roads yesterday due to the icy and snowy conditions.