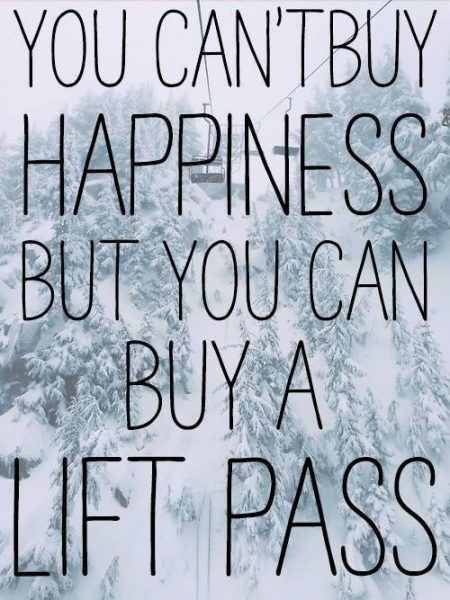 Updated May 2019 below link!
Lift Pass Prices out for Nozawa next season still same great value!
The lift pass prices for the coming season 2017 have been released and are the same as last season. Japan still has some of the cheapest ski lift ticket prices in the world by far. With generally some of the most snowfall of anywhere on the planet, it is a great choice for your upcoming ski holiday.
Nozawa Onsen Lift Ticket Prices
Adult 1-Day Pass is 4800 Yen a day
But if you buy say a 6-day Pass it comes down to just 4300 Yen a day! Even at current rates is just over $50 a day so half price of some other resorts around the world
Child 1 Day Pass is 2200 Yen a day
But as long as get at least 3 days it comes down to just 2000 Yen a day, which works out at about $25 a day. Children are classified as 15 and under and if 5 and under they ski for Free!
Seniors aged 60 and over also get a discount on lift tickets and works out about 3400 Yen a day depending on how many days you get. There are some benefits of getting older!
As long as you get the lift passes from us at Nozawa Holidays they are Non Consecutive! So can ski any days over a 10 day Period which is pretty handy of you want a day off to go see the Snow Monkeys!
Season Passes in Nozawa Onsen
If you can get a good amount of time off then a season pass is incredible value
Adults 63,000 Yen
Kids 50,000 Yen
Seniors 57,000 Yen
Or if come later in the season from March onwards is just
Adults 32,000 Yen
Kids 20,000 Yen
Seniors 26,000 Yen
So if you stay for a whole month it is just 1000 Yen a day! March can be some of the best skiing in Nozawa of the whole season!
So are you getting excited? Can check out some of the great package deals we have here
https://www.nozawaholidays.com/package-deals/
So better start doing your leg squats and stair runs…