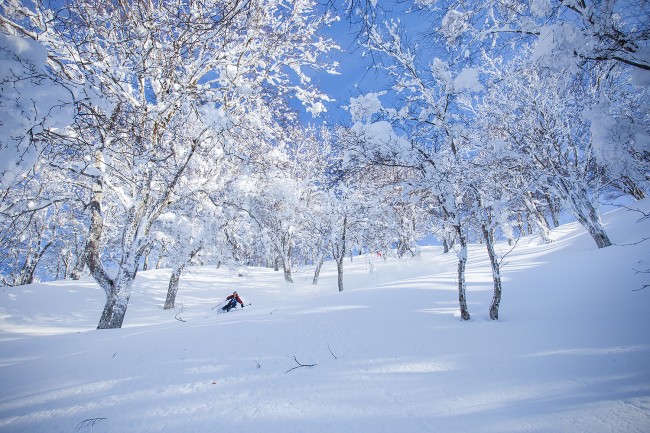 Base up top: 285 cm    Temp Top;  -3 Degrees
Base at bottom; 175 cm
New Snow since close: 10-20 cm
Weather; Fog
Its another foggy morning in Nozawa Onsen today. We had a patch of blue sky before the sea mist once again rolled up the valley and engulfed the resort. There is definitely an air of anticipation about the resort regarding tonights expected dump and new years events. There will be both night skiing with fireworks, highly recommended. There will also be some more traditional events in the temple district of town, with free sake tasting.
Hopefully this fog clears off soon, the forecast suggests it will and if so there will be some great riding about the groomed trails. With around 10-20cm falling about the upper part of the resort there will even be some nice patches of powder collected amongst the trees.
According to the forecast the next four days could be some of the most impressive of the season so far. At least a half meter should fall overnight tonight and the freezing level will nosedive back down to sea level. Following this moderate to heavy snowfalls will continue until Saturday before gradually clearing into Sunday.