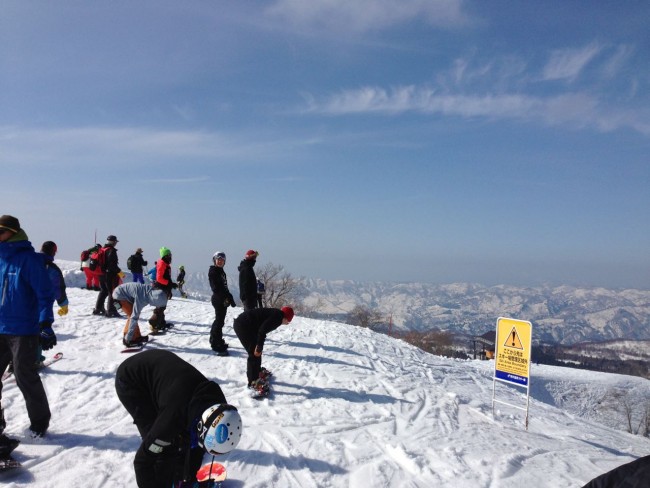 Base up top: 300 cm
Temp Top; 2 Degrees
Base at Uenotaira : 220 cm
New Snow since close: 0 cm
Weather; Cloudy
What a day it was yesterday clear skies all day and plenty of poor mans powder on offer with awesome spring slush.The snow was pretty fast under foot and also nice and forgiving allowing for some terrific riding both on and off piste.
Have a big group of Ski Instructors from Europe here at the moment and they are loving the weather and traditional Japanese atmosphere of the village.
Today there is a bit of cloud cover but it is relatively high so the visibility and snow is still great. Have the demo days for the next 3 days with booths for Armada Skis, Never Summer and Jones Boards and a bunch more up at Yamabiko so be sure to drop in and try out the latest gear.
Temps are relatively stable the next day or two and some snow is expected up top tomorrow followed by glorious sunshine on Sunday so a great weekend to head up to Nozawa.
Lifts operating
– Nagasaka Gondola
– Yamabiko Number 2 Four lift
– Yamabiko Four Lift
– Skyline Contact Pair
– Uenotaira Four
– Paradise Four