Fire Festival History Nozawa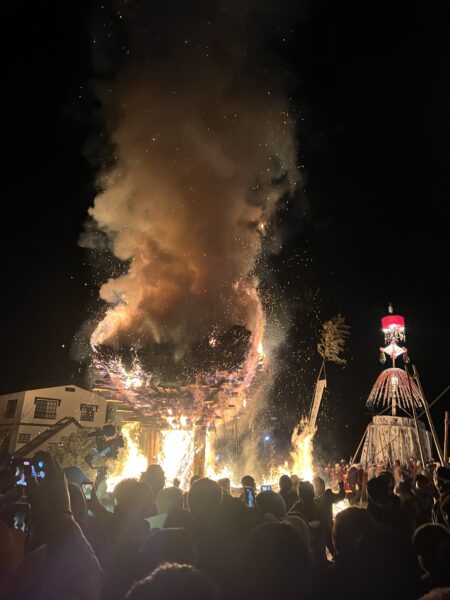 For many visitors to Nozawa Onsen, last night will have been an event to remember. It was Nozawa Onsen's annual Dosojin Fire Festival.
The fire festival, held on the 15th of January every year, is about bringing good fortune to the New Year by driving away evil spirits with sacred fire.
It is a long-held tradition and had always been run by five groups of young men. During World War Two, the village men had to leave to go and fight. There was also a shortage of buna trees, used in the ceremony. It became difficult to continue the festival.
In 1955, a man named Seiji Azegami took charge, not wanting to let the fire tradition die out, in lieu of the groups of young men, he asked the 42 and 25-year-olds of the village to help continue the fire festival.
As we come in to the new week ahead, have a think about what you want the fire to have taken away. A New Year is a fresh chapter.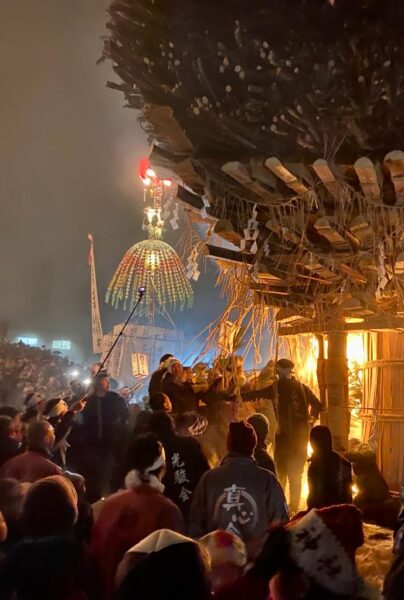 TODAY:
Temperature at the top; -3 degrees
New snow since yesterday; 7cm
Base at the top; 145cm
Snow conditions; The Fire Gods also brought with them a bit of snow and it started snowing lightly in the village just as the festivities began. It looks to have continued through the night with 7 cm of fresh up top.
Weather; Snowing lightly and should intensify through out the day and into tonight
LIFTS IN OPERATION: All lifts apart from the Hikage Quad and Karasawa Double and Challenge Double are open.
RUNS OPEN: Same as yesterday. Please check Nozawaski.com for the latest updates as slopes have been closing due to inadequate snow cover.
SNOW FORECAST:
It will be snowing for most of today up in the mountains with the potential for around 25cm of fresh snow up top by the morning. Tomorrow there will be relatively clear but looks like we are going to hit our snow rhythm again soon with some sizeable dumps and cold temps on the forecast. We could use the snow so a welcome sign see the forecast for the next 12 days below.
Tag #nozawaonsenjapan to share your day out in Nozawa Onsen!