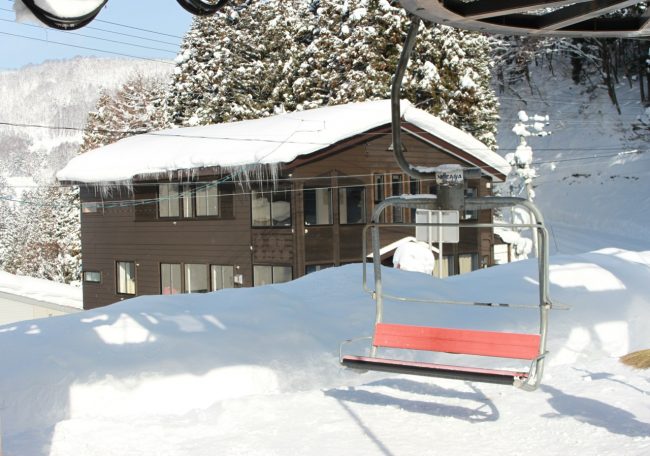 Kamoshika Ski Lodge is this weeks "Lodge of the Week" in Nozawa Onsen.
Kamoshika refers to the mountain goat/deer that we have in and around Nozawa Onsen. It is also the name of this amazing large and luxurious ski in ski out Lodge located just next to the main Nagasaka Gondola in Nozawa. The main lodge is made up of 5 Bedrooms and 5 Bathrooms with large living area, kitchen and media room. There is also a separate 1 bedroom Apartment that can be rented separately to the main lodge or together. It can sleep up to 4 people.
The main lodge can sleep up to 20 in comfort with plenty of space for a few families or a large group of friends.
We have a few groups that have almost a standing booking now and come back year after year but there is still some great availability for this coming season. Currently the following dates are available
– Anytime before December 22nd
– From January 17th for up to 9 nights
– Anytime after February 2nd
From mid February on can book individual rooms before that need to book the whole lodge.
So grab a group of friends, work mates or ski buddies and come up together to enjoy this amazing lodge in the perfect location.
If you are a smaller group and on a bit of a budget can always consider the amazing Nozawa Cottage just a few doors down also ski in ski out Nozawa Cottage Ski in Ski Out Nozawa
Unlike many ski in ski out lodges that mean a long walk to town in the snow, Kamoshika is just 50m to the road and then a few hundred meters down to the Village. It is one of the more expensive lodges in Nozawa but a great splurge and sure to ne a memorable ski holiday in Nozawa for a group of families.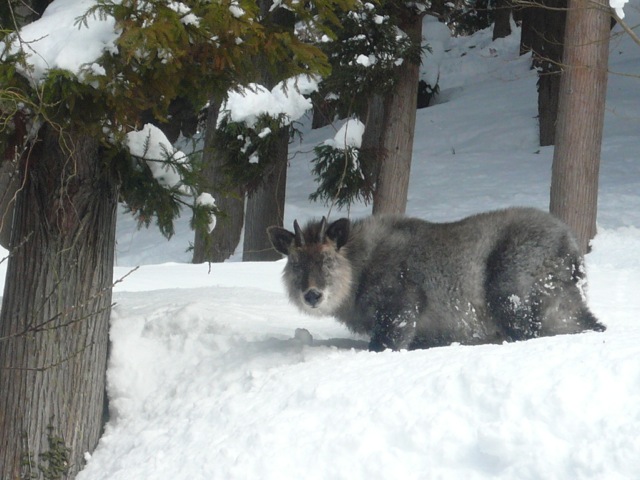 Here is a link to look and book Kamoshika Lodge