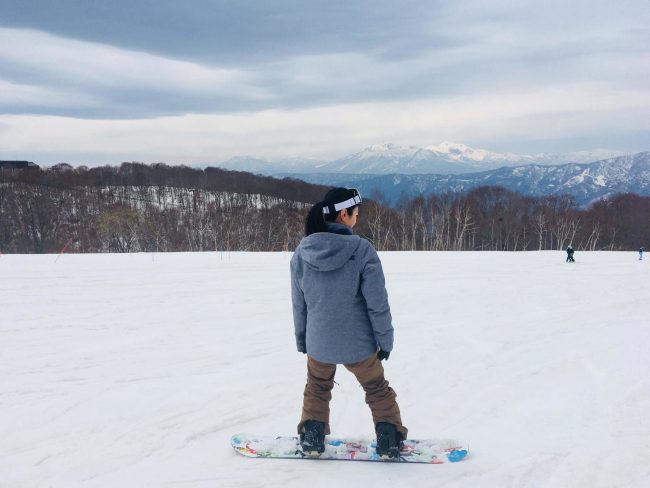 Late Season Nozawa Snow
Even this late in the ski season we've had some snow up top overnight. With a mixed bag in terms of forecast weather, is there a chance we might get some more?
Monday 16th of April 2018
Temp at Top: 2 degrees
Weather: Overcast
Base at top: 160cm
Base at Uenotaira station: 60cm
New snow since close: 5 cm
The good news for skiers in town at the moment is that there was 5cm of fresh stuff up top this morning. It's great to see some snowfall this late in the ski season. The kicker for those up there on a Monday is that the crowds of the weekend are gone, following the demo days on Friday, Saturday and Sunday. Temperatures are still quite cold up on the mountain and in town. There's a little bit of weather set to arrive in the next few days and with cold temps, we're optimistic that we might get some more snow before the week is done.
By the weekend, we're expecting mid-teens on the mountain and climbing well in to the 20s in the village. While the fresh snow up top might have us feeling like it's still winter on Mt Kenashi, by the weekend we will be sure it's spring.
Another sign of spring is the cherry blossoms. Sakura season hits this part of the country a little later than many other, busier, parts of the of Japan. In town and in nearby Iiyama, they are currently in full bloom and every bit as beautiful as the more famous viewing spots.
Beyond Spring
The changing of the seasons is again a timely reminder that while the ski resort should stay open through until Golden Week, there are a myriad of other reasons to visit Nozawa during the warmer months. Kaiya Nozawa will be staying open throughout the Green Season. It's a perfect base to explore this traditional farming village and surrounds. There's still a lot to do in Nozawa over summer. Mountain or road biking, SUP, hiking, yoga and meditation, and more…
Check out our Green Season guide. Many people know Nozawa Onsen as a ski village, but you might be surprised what you find during the warmer months!