May Snow Nozawa Japan
Snow for up top in Nozawa overnight!
No it is not a joke, check the web cams as up at Yamabiko is looking nice and white this morning and with temps below freezing levels the trees have taken on that frosted coat. Hard to imagine on May 7th.
The lifts are closed and there is no official report so not sure how much we got but would say just a dusting.
Can check the cams here https://www.nozawaholidays.com/snow-cams/
If wanted the slopes to yourself may be worth a walk up!
Otherwise nearby Kumanoyu Resort at Shiga Kogen is open until May 12th and lift passes are just 3000 Yen a day. So there you go Winter refuses to say goodbye in Nozawa!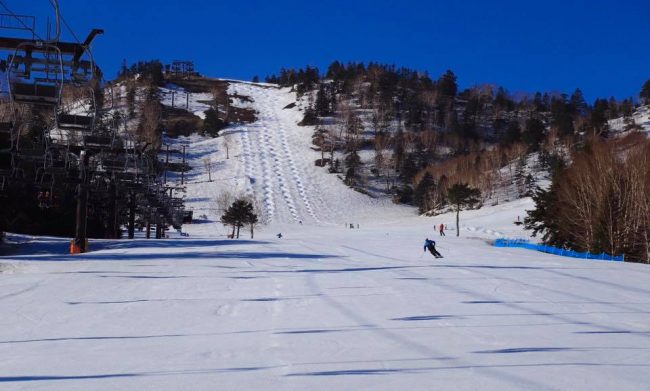 Here is a bit more information on Kumanoyu resort one of the highest in the area Kumanoyu Resort Shiga Kogen
May Snow Nozawa Japan
It is rare to see snow in Nozawa in May but has happened before we just need one of those cold fronts from Siberia to blow in and boom the temps drop. It was raining in the village but cold enough to see snow in the higher slopes at Yamabiko. Tempting to put the skins on for some touring! Sun is set to come out later today so may be some fun!