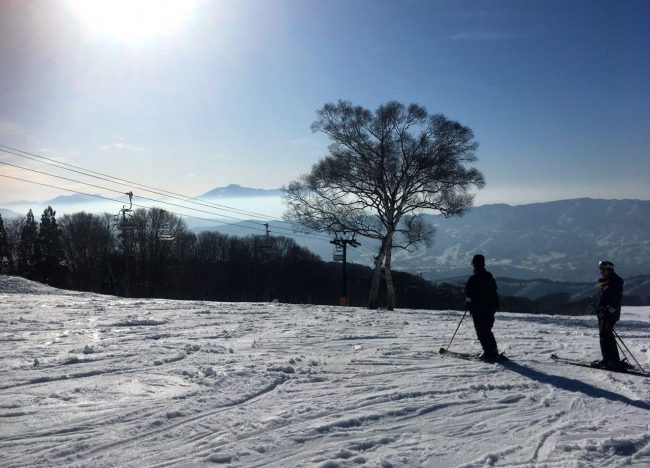 More Nozawa Spring Magic
What more can you say about conditions in Nozawa Onsen at the moment? Even at the top of the mountain it's currently 11℃. The other good news is that there's still a decent base ont he mountain. We should see some really good spring skiing conditions for some time yet.
Tuesday 27th of March
Temp at Top: 11℃
Weather: Sunny
Base at top: 250cm
Base at Uenotaira station: 165cm
New snow since close: 0 cm
Further in to the week, the forecast is much the same for the next few days. It appears that Thursday night and Friday will bring a bit of a change. Temperatures are set to drop considerably and there's a chance of a light dusting to wake up to Friday.
Come Saturday, it looks like the last day of Magic March will live up to its name and continue in to April. Sunday is the beginning of April which means there's still a whole month before Golden Week. What that means is there's still plenty of great spring skiing to be had before the season is done. Perhaps especially so for families given the kid-friendly temps and discounted accommodation and lift passes.
Beyond Golden Week Nozawa Onsen transitions in to the beauty of the Green Season. It's certainly a lot quieter during this time of year but there's still plenty of reasons to fall in love with this traditional farming village. It's a great place to have that real Japanese experience and mix it with some amazing seasonal food, yoga, hiking, mountain biking, SUP, kayaking, etc., and some very reasonably-priced accommodation.