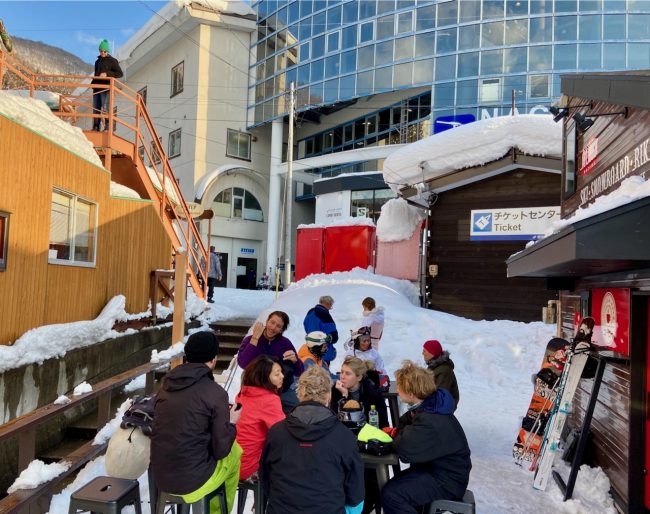 New Gondola Next Season Nozawa
New Gondola Full Steam ahead in Nozawa
The resort is progressing nicely with the construction of the new Gondola set to open this coming Ski season in December in Nozawa.
Amazing to see that solid old building being torn down to make way for the shiny new one.  The current Gondola station was built exactly 30 years ago in 1990 during the Japanese Bubble era. I was working in Ski Patrol then and that top floor with the big hole in it was our office. The resort was 3 times busier than it is now,  just with local Japanese skiers. It was an amazing time, the slopes were packed and the village bubbling. We were doing up to 50 call outs a day for injuries. 
Many of the injured skiers (note there were no boarders then) would present us with huge bottles of Sake for rescuing them on the slopes so we would often stay on after work in that office and enjoy a few drinks at the end of a big day. Great memories and look forward to seeing the new Gondola take shape in the coming months. It will be twice the speed of the old one taking you to the top of Yamabiko in just 8 minutes with no dog leg middle station. You can read more about it here https://www.nozawaholidays.com/news/new-gondola-nozawa-onsen-japan/
If international travel is back by next season which we are all hoping it will be. Who is keen to come and ride the new Gondola in Nozawa?