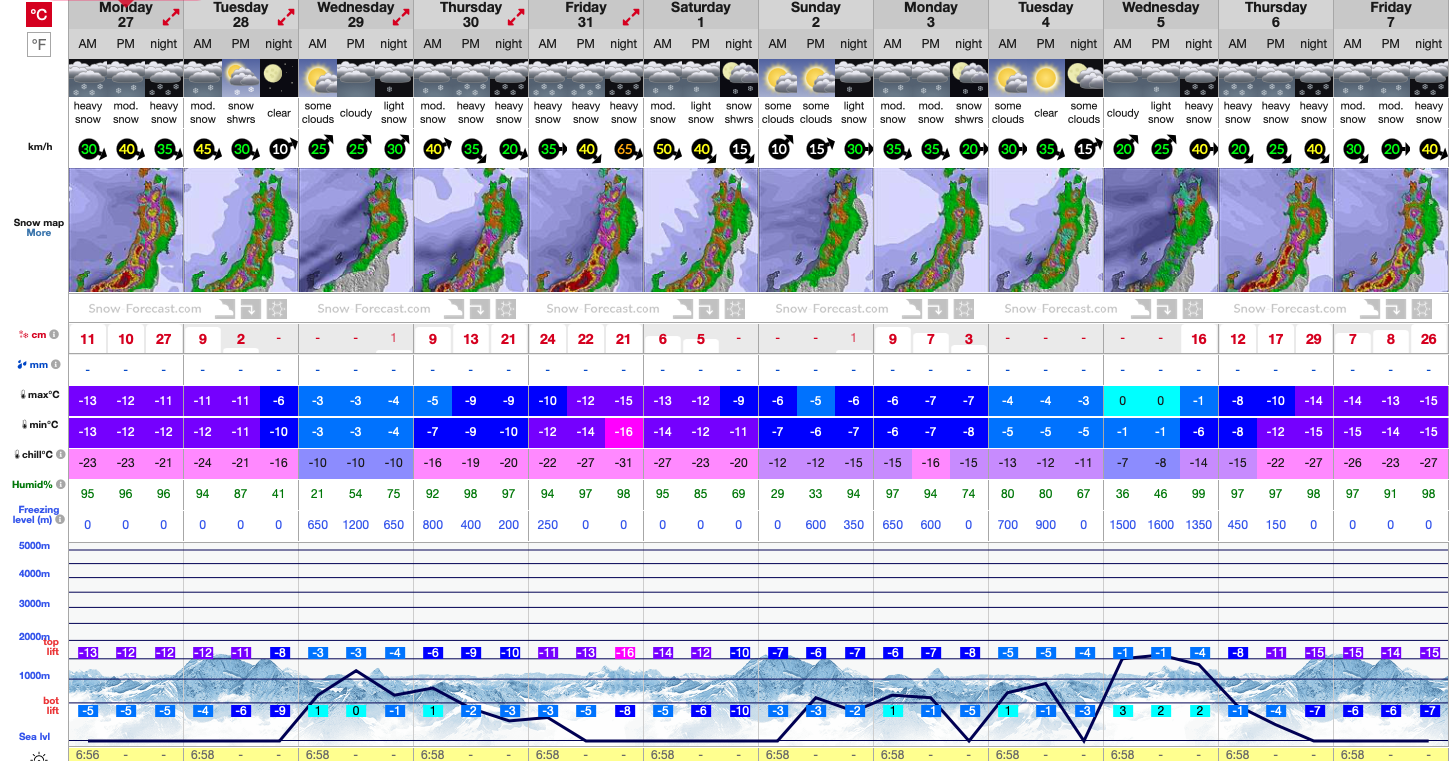 Nozawa Japan Snow Forecast
The Snow Gods are looking favourably on Nozawa Onsen. 
The snow continues to fall in Nozawa, more than a Magic Foot gracing the slopes overnight with 38cm being recorded. The base up top now at 180cm. It looks like we may even play with the 2 meter mark this year. Set to snow heavy all day and up to another 50cm of fresh snow expected! 
Nozawa Japan Snow Forecast
Snowing nicely right down to the village level and super cold temps keeping the snow conditions amazing. The snow will ease into tomorrow afternoon and we have just a days breather before we get thrown back into the snow globe from Thursday making for a very Snowy New Years in  Nozawa. The New Years holiday is about the only time of this season where you may struggle to get accommodation. The rest of the season is pretty quiet except some weekends so try and come up. Check out the 12 Day Snow Forecast here. It is looking pretty crazy on the snow front. Book your holiday to Nozawa here;Book Nozawa Ski Holiday
Nozawa Onsen has everything you are looking for on a ski holiday to Japan. amazing snow, great lifts, culture, food, friendly locals and more await.
Photo by the Good Doctor from Nozawa Hospital Katagiri Sen Sei 片桐仁 at the Yuzawa Shrine. Arigatou Gozaimasu. The team there do a great job patching up everyone that does some damage on the slopes and a big Yoroshiku Onegaishimasu for the coming season.