Nozawa Onsen is one of Japan's most beautiful Ski villages with one of the main reasons being the abundant of natural free onsens located around the village. A peaceful village surrounded by lush nature with a relaxed vibe but most importantly Nozawa Onsen Ski area is actually quite large by Japanese standards offering about 300 hectares of terrain with a 1085 meter vertical drop.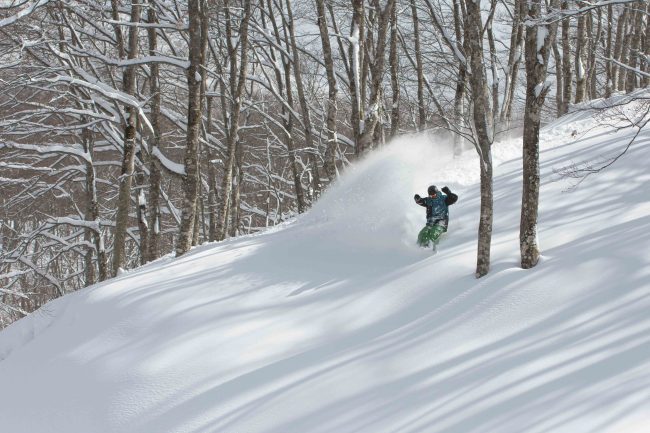 Not as well known and built up as the likes of Niseko in Hokkaido but with one of the highest annual snowfalls in the world chances are you'll have a few powder days during your trip. On average it receives over ten meters of snow each season. A true powder paradise.
Aside from Powder hounds flocking to Nozawa to explore the accessible back-country, Nozawa Onsen is also great for families and beginners because most of the green runs are lower mountain and really mellow.
The Benefits of Ski Hire..
In regards to renting ski hire, the benefits definitely out weigh the disadvantages which we have listed a few below.
Unless you are a regular skier, it is actually cheaper for you to rent than buy
Key benefits of Renting include:
Being professionally fitted out the best gear to suit your abilities

Testing out the latest gear

Swapping Skis/Boards to suit current weather conditions

Access to a huge range of Powder Skis/Boards specific to Japan snow

All gear serviced by trained workshop technicians

Convenience – no need to pay extra luggage fees
Did you know?
Japan is known as one of the greatest 'Powder Snow' destinations in the world but why does it receive so much snow?
In simple terms – The west to east flow  of weather pushes cold air from Siberia and China over the Sea of Japan which in turn collects moisture, its this combination of cold crisp air, moisture from the Sea of Japan and lift created when the winds hit Japans mountains that creates heavy snow fall.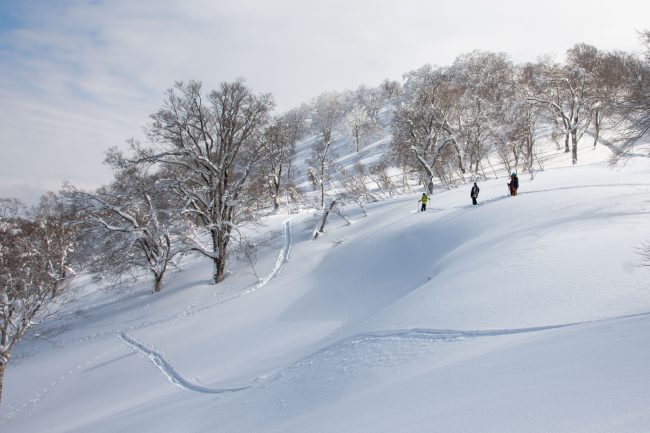 The Sea of Japan does not freeze. This means that the ocean water is always contributing moisture into the atmosphere, which eventually falls as snow.
The downside of that is with the constant moisture circulating in the air, the snow conditions can change rapidly. It is important to keep on top of your waxing and knowing which wax to use in different snow temperatures.
Let us help
Nozawa Central Rental has one of the biggest and up to date gear selections in Nozawa Onsen. Our staff come from all corners of the globe with extensive knowledge and experience within the Ski Industry. All our Skis/Snowboards are freshly waxed and serviced to suit the conditions. 
We also have a brand new workshop set up to take care of all your needs.
Check out our Rental Shop page
here
for latest prices