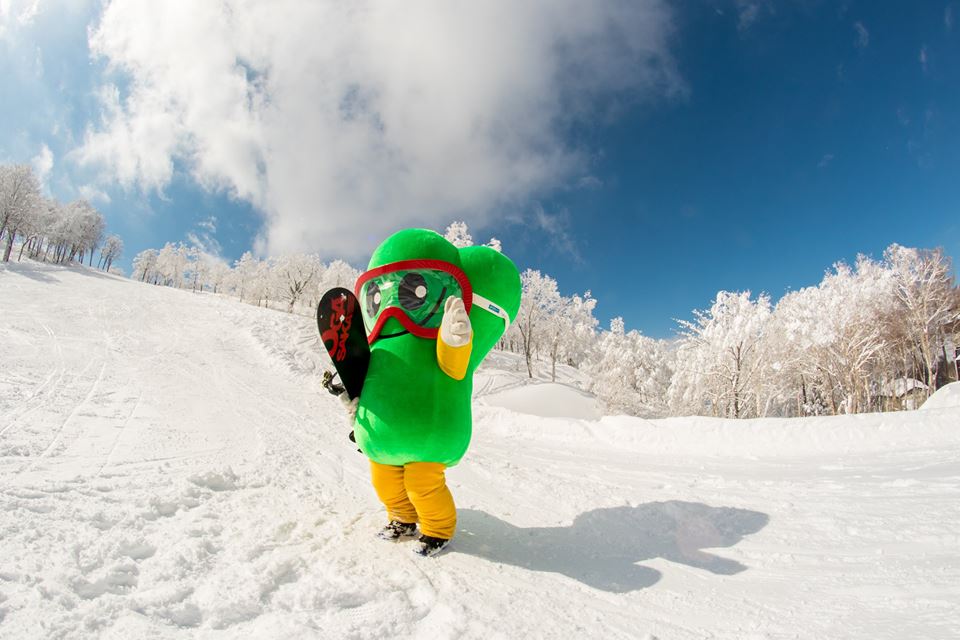 Nozawa Onsen Ski Resort Opening Date Winter 2017/18
Drumroll please! Fresh off the press the Resort plans to open up for the ski season from November 25th 2017 as usual a Saturday. That is less than a month away!
It is ofcourse dependent on Mother Nature delivering the goods on the snow front. After 26 seasons to be honest I am not totally confident it will happen. But you never know…
A while back we often had enough snow by then but unfortunately with Global Warming I feel that the seasons are getting pushed back a little. So get out of your car and get on your bike or walk to wherever you are going and do your bit to "Cool the Globe".
Having said that we have had some freaky early dumps the last few seasons too and with early signs being quite positive this could be the year!
The forecast is expecting 20cm of fresh snow up top at Yamabiko on Monday with temps below zero. Some sunshine and a bit warmer after that but the general trend now is getting cold.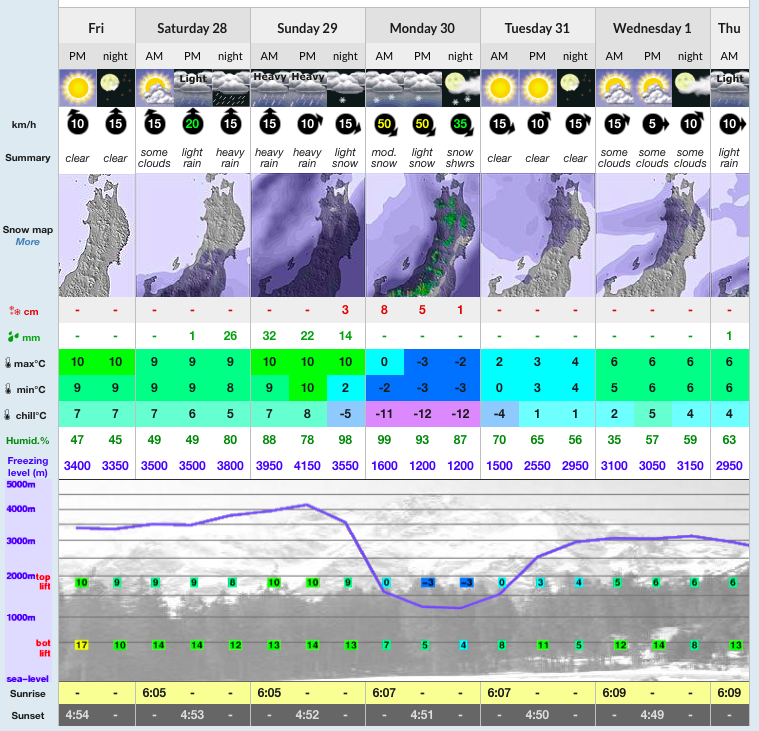 We had a run there where we managed to open by December 1st every year for a while
Last year was December the 9th with some nice conditions early on https://www.nozawaholidays.com/news/nozawa-onsen-resort-open-tomorrow/
Nozawa Onsen Ski Resort Opening Date Winter 2017/18
Fresh Tracks New connection run opening off Yamabiko!
Also some fresh news on the ski runs for you. The resort has been working hard the last few nonths restructuring some of the courses. A major one is that you will now be able to ski direct from Yamabiko on to Skyline!
So come down E course on skiers left of Yamabko and straight on to Skyline. That makes it an even longer good challenging intermediate run. The original Skyline run was 6 km so this will be about 7 km long I am guessing. The legs are burning by the end.
Can check out the courses here https://www.nozawaholidays.com/ski-resort/course-information/
So exciting times comig up in Nozawa this season. Hope you have managed to book your place and look forward to seeing you on the slopes. If not booked yet please drop us a mail here; https://www.nozawaholidays.com/bookings/