Nozawa Onsen Skiing History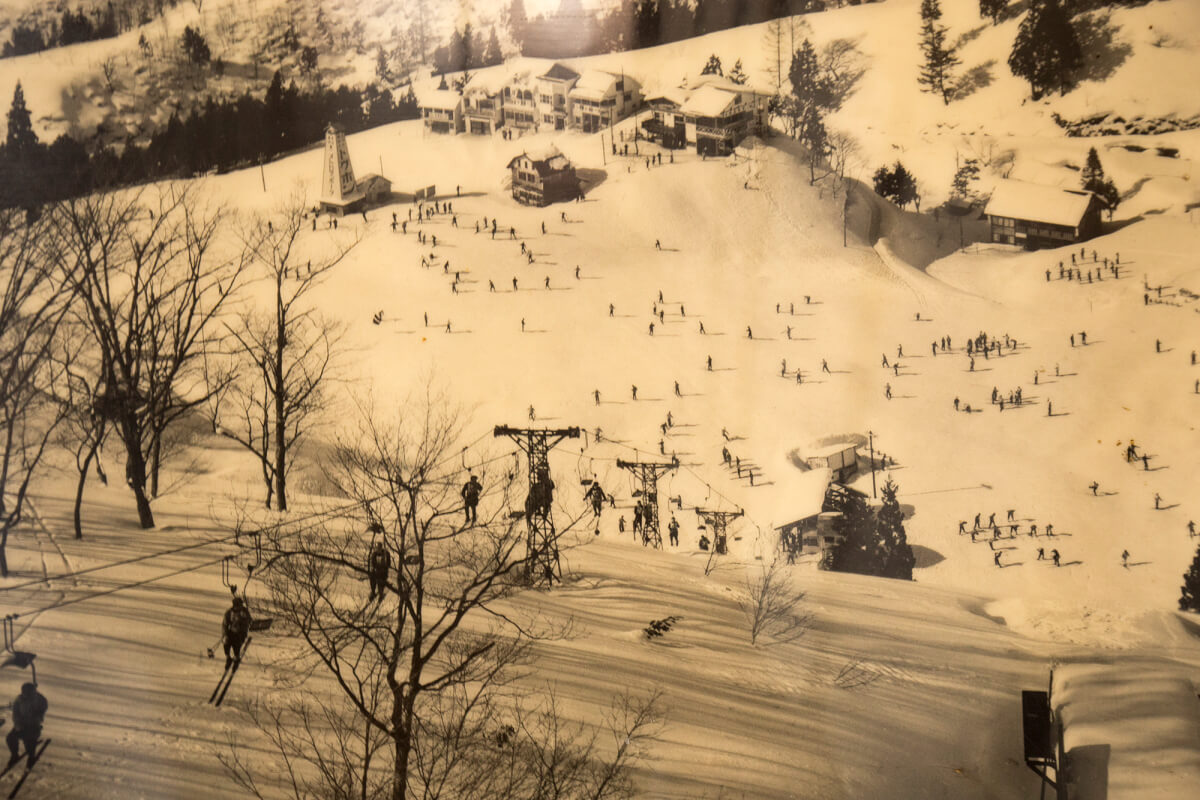 As the sun sets over the Myoko-Togakushi mountain range to the west, we get another day closer to the beginning of the 22/23 Nozawa Onsen ski season!
The forecast for tomorrow looks good with just over 10cm of new snow expected to fall as freezing levels drop below 0 degrees.
At the moment, a snowstorm with freezing levels down to 600m should bring in around 30cm of snow on Sunday the 11th of December. Hoping this forecast holds.
Nozawa Onsen Skiing History – A blast from the past
People have been skiing in Nozawa Onsen since 1923 when the Nozawaonsen Ski Club was first established.
A year later, the club started up the Hikage ski field.
Skiing began in Japan in 1911. An Austrian man called Theodor Edler von Lerch taught one-pole skiing in Takada, Niigata Prefecture.
A local Iiyama junior high school teacher attended von Lerch's lessons and then passed on this new knowledge to his students, including several from Nozawa Onsen.
A famous Austrian skier, Hannes Schneider taught ski training in Nozawa Onsen in the 1930s.
He was born in St Anton – inspiring the name of the local cafe, which sells delicious coffee and freshly steamed buns today.
Nozawa Onsen Skiing History
Nozawa Onsen has since become a sister village of St Anton and there are often cultural exchanges between the two villages where locals visit each other, learning about skiing techniques and managing the ski resorts.
After the war, in 1950, the Nozawa Onsen Ski Club started to build ski lifts at the resort.
Just 10 yen was charged for every ride!
With Japan's economic boom in the 1960s, the number of people starting to ski increased rapidly. Nozawa Onsen started to increase in popularity and management of the resort transferred to the village.
Nozawa Onsen has since produced 16 Olympic athletes! Olympics Nozawa Onsen