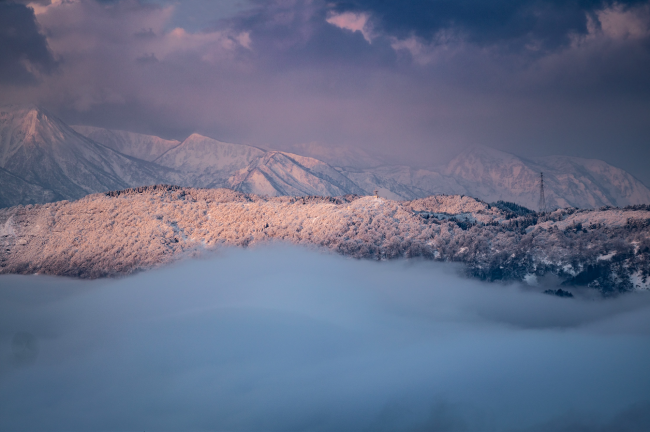 Nozawa Onsen Snow Report 21st December 2018
Snow to Follow Sun!
At the top of the mountain, we got about 8cm more fresh snow overnight. One can never truly know exactly what the weather gods will bring but we can get a fair idea from the forecast. At this point, it's telling us that a few snow showers on the mountain this morning will clear and give way to a clear, sunshine-filled afternoon. With a good amount having fallen Wednesday night to go with last night's top-up, most of the mountain's runs are now open. All in all, it's going to be a pretty good day to be in Nozawa Onsen and sliding down Mount Kenashi.
Looking forward to the weekend, tomorrow looks as though it could shape up similar to today before the second half of Sunday and the first half of Monday bring us what we truly want. At this early stage, the forecast shows double digits throughout Sunday night and Monday morning. If today is looking good, then early next week is looking great!
But let's not get ahead of ourselves just yet. What's happening today?
Temp at top; -2C (7:30am)
New Snow Since Close; 8cm
Base at Top; 85cm
Weather; Cloudy
Slopes open today in Nozawa;
Yamabiko A course (Intermediate)
Yamabiko B course (Intermediate)
Yamabiko C course (Intermediate)
Yamabiko D course (Intermediate)
Yamabiko E course (Intermediate)
Kokenashi A and B
Bunabayashi course (Beginner) * to the Mid Gondola Station station
Uenotaira (Beginner)
Yunmine A and B
Paradise ( Beginner)
Hikage (Beginner)
Skyline (Intermediate)

Operating ski lifts
Nagasaka Gondola lift 8:40 ~ 15:30 (outbound line final 16:00)
Hikage Gondola
Hikage Lifts
Yamabiko 4 Lift 9:00 ~ 15:30
Yamabiko 2nd 4 lift 8:55 ~ 15:40
Uenotaira Lift 9:00~15:40
Skyline Lift
Paradise Lift
Nagasaka Triple
Shinyu Double
Yu Road
The Season to Come
For those sitting at home or on the train, drooling over images and videos of Nagano snow, it might serve well to remember that our season is a pretty long one. Typically, weather allowing, the resort stays open right up until the end of Golden Week in early May. Given that our start to the season was slightly later this year than last, the idea that it may have just pushed itself back could hold some merit. Either way, there's still plenty of availability later in the season (March, April).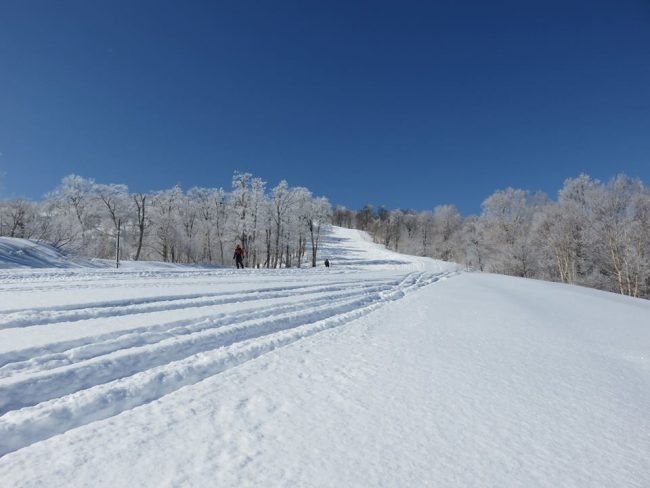 Think about it; fewer people around, runs to yourself, family-friendly discounted lift tickets and accommodation (1st April onward). We don't want to get too far ahead of ourselves here in Nozawa as the season has only just begun. But our season is a lengthy one and we'd like to share it with as many people as possible!
Please feel free to email us at stay@nozawaholidays.com with any questions, queries or concerns.